Coronavirus and events
Due to the current situation, many in-person events will either be cancelled or moved back until later in the year. If you have already booked for an event, you will receive an email with further information. Online events and webinars will go ahead as planned.
This event is expired since Sunday, 11 March 2018 .
International Security Narratives Symposium
Organised by Centre of Excellence in Public Safety Management.
The Symposium "International Security Narratives" brings together outstanding academics and practitioners from public and private sectors across Europe to discuss and develop approaches to local safety and security challenges. In personal stories, experts' "security narratives" invite the audience to exchange their views and experience and to participate in the development of concrete solutions.
The symposium is hosted by the Centre of Excellence in Public Safety Management (CESAM) in the context of the Erasmus+ Project ISM-KA. ISM-KA is a project financed by the EU with the aim to create sustainable and concrete resources and structures to foster international security collaborations. For more information on the project, please refer to www.ism-ka.eu.
Date: Friday 9 March 2018 
Venue: Erasmus University Woudestein Campus, Van der Goot Building, Forum Hall, (M3-15) 
Headlines of the programme:
Keynotes:
- Governmental and private security organisations: competition or co-operation? by Dieter Schürmann, Ministry of the Interior of North Rhine-Westphalia, Germany
- Co-creation, public leadership and organisations in the context of security by Dr. Milton de Sousa, Nova School of Business and Economics, Lisbon, Portugal
- From acting compliant towards acting with integrity – public security as a shared value creator by Adriaan van Dorp, ABN AMRO Bank NV, Compliance| Security & Integrity Management
Security narratives - co-creation workshops
Presentation of the workshop results
Moderated by Prof. Dr. Babak Akhgar, Sheffield Hallam University, UK, Director of the Centre of Excellence in Terrorism, Resilience, Intelligence and Organised Crime Research (CENTRIC)
Panel discussion
Facilitated by Fabio Bisogni, Vice President Fondazione FORMIT, Delegate for Educational Offer and Vice President at the Rome University of International Studies - UNINT, Italy
---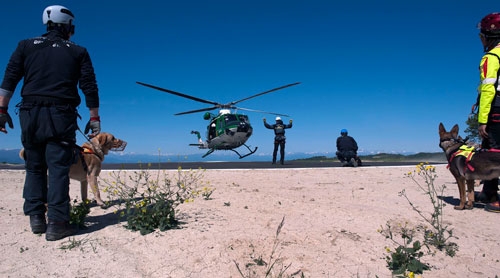 ---