This event is expired since Thursday, 1 November 2018 .
Getting all the motives Right. Driving International corporate Responsibility to the next level' Interactive book launch
The launching event of two books written by prof. Rob van Tulder.
October 30 will be the launching event of two books written by prof. Rob van Tulder: (1) one on motivation for sustainability in general published by SMO, (2) a second book that delineates a more concrete framework on how to implement the Sustainable Development Goals (SDGs). The two books define pathways for change, defines relevant barriers and trigger points as well as makes it practical by introducing checklists, motivational tools and the like. The event will be practical and interactive. Around 130 Master students of the Master Global Business and Sustainability are going to help participating organizations in defining (1) your starting position, (2) scanning your motivation and (3) identifying important barriers to move forward. They will use the insights gained and analytical tools acquired in an intense one-month course on 'getting all the motives right' to [hopefully willing] participants.
Please subscribe to this event, through: reshef@rsm.nl (non-registered participants will not receive advice); Notice: Each corporate participant gets one book for free.
Order more copies: bol.com (appr. 30 euro)
---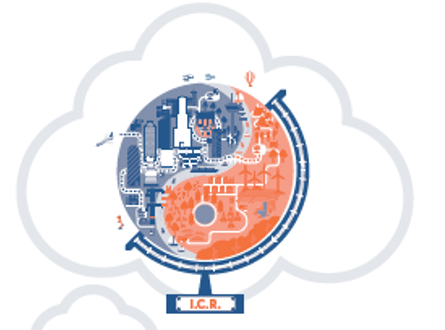 ---
More information
8.45 - 9.15 am: entry and registration of corporate participants (tea/coffee)
9.15- 9.45 am: official launch of the book Getting all the Motives Right
welcome by Prof. Steef van de Velde, Dean RSM
short 'story line' by prof. Rob van Tulder [the book in ten minutes]
first endorsement and positioning of the challenge by Herman Mulder
9.45- 10.45 am: breakout sessions: matching companies with student-research groups (scan techniques and interview); in this session students will engage in a structured conversation with the company representative(s) using a short scan technique.
11.00 – 11.45 am:
guest lectures and selected company conversations on the topic of ICR and how to achieve that for the corporate community; Chatham House rule

invited speakers and panelists (provisional line-up): prof. Annemieke Roobeek, Peter D'Angremond (Max Havelaar), Herman Mulder, Robert Metzke (Philips), Carola van Lamoen (Robeco), Brechtje Spoorenberg (KPN)

Parallel: students prepare an advice on the basis of input from interviews and other sources;
11.45 – 12.15 pm: students provide feedback and advice to their companies in confidential sessions; discussion on individual follow-up;
12.15-12.45 pm: central feedback: how good was the advice of the Master students; what are next steps: SDG Roadmap, Global Compact, Duurzaam Bedrijfsleven, any other business?