Rethinking value creation
Date
Monday, 20 July 2015
How do organisations actually think about value creation? How do they think about the capital required for business ventures and the risks and opportunities these ventures may represent for investors? These key questions have been brought into especially sharp focus since the emergence of Integrated Reporting, a new approach to internal and external communication of an organisation's strategy, governance, performance and prospects.
---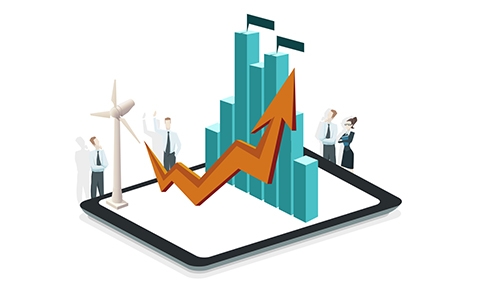 ---
Story by Kevin Titman
RSM has long been an institution with its finger on the pulse of the latest developments in the business world and always seeks to bring those of greatest value quickly into the classroom via teaching and research activity. The school's embracing of the relatively new phenomenon of Integrated Reporting is illustrative of this proactive, forward-thinking approach.
Integrated Reporting is more than the production of an external "integrated" report to give a window into a company's operations for investors and other stakeholders. It is a process through which an organisation thinks about how it creates value and on what capitals it depends in the short, medium and (critically) the long term. It is an opportunity to identify value enhancement, mitigate risks and develop strategies for multi-dimensional performance.
Steve Kennedy, academic director of the MSc Global Business & Stakeholder Management at RSM, underlines the dual internal and external importance of this new trend: 'Integrated Reporting carries an external communications function but is foremost a way of creating integrated, internal thinking that brings together the social, environmental and financial targets of a company. This can only make good business sense for organisations themselves and their investors.'
Expertise on campus
To date, only an estimated 260 integrated reports have been produced by major organisations. Of these, many can be accused of being sub-par - either cherry-picking guidelines or simply adding annual and sustainability reports together. Improving the uptake and quality of integrated reporting is a key issue and one that Kennedy and fellow RSM faculty members Paolo Perego and Prof. Gail Whiteman are addressing.
By analysing the current contribution of academia and interviewing experts who led key advancements in the field, their work seeks to unpack the problems and progress field diffusion. Breaking down the walls of traditional business department silos is seen as critical, as is the wide education of the purpose and value of Integrated Reporting.
On the corporate side, KPMG has been sharing its insight on this new approach to reporting with RSM academics and students. In September of last year KPMG representatives were invited to present to students of the RSM MSc Global Business & Stakeholder Management and MScBA Accounting & Financial Management programmes their groundbreaking report A New Vision of Value, Connecting Corporate and Societal Value Creation and a case study focusing on Holcim/Ambuja Cement.
For Wim Bartels, global head of sustainability reporting & assurance at KPMG, this provided a vital learning experience for the students that should prove invaluable to businesses in the future: 'Integrated Reporting needs to be an integral part of the knowledge base of everyone who works on the value of companies. We therefore need to get our future leaders familiar with it as early as possible, for which the classroom is the best place to start.'
Integrated thinking
Integrated Reporting encourages a new way of thinking within businesses and long-term decision-making based on capital dependencies. It demands collaboration, helping organisations to understand gaps in their current value-creating activities. The ideal result will be to get members of organisations communicating and thinking together across departments, between hierarchical levels, and also externally with stakeholders.
For Paolo Perego, academic director of the RSM MScBA Accounting & Financial Management, KPMG's work is a flagship achievement in this direction: 'The methodology developed by KPMG provides an example that it is hoped will be followed by many more firms and industries. It also shows interesting career opportunities for students who want to challenge traditional disciplinary boundaries and functional silos; to spread sustainability and integrated thinking from floor level to corporate boardrooms.'
Integrated Reporting remains a diverse field of global initiatives differing on ideas of purpose and primary users. However it is clear that for companies to produce effective integrated reports, accounting and sustainability departments in particular need to work in closer harmony.
RSM is stimulating this by bringing students from the two disciplines together, in preparation for what awaits them in the business world, a point not lost on Steve Kennedy: 'Accounting departments and sustainability departments will need to work closely together to produce successful integrated reporting and thinking within companies. Students intent on this career path need to appreciate the issues and benefits to understanding a company's true value. Teaching them together will also hopefully facilitate this interaction in the future.'
This article first appeared in the Summer 2015 issue of RSM Outlook.

More information
More information about Integrated Reporting can be found courtesy of The International Integrated Reporting Council: www.theiirc.org
Steve Kennedy and Paolo Perego can be contacted at: skennedy@rsm.nl and pperego@rsm.nl
Type
RSM Outlook , 2015 Summer RSM Outlook