NGO partnering: a win-win for all
Date
Tuesday, 15 December 2015
When he is not busy with his RSM MSc in Business Administration, Murvin Chan is doing his day job of national coordinator medical units for the Netherlands Red Cross, a role that has come into especially sharp focus in recent times due to the ever-worsening refugee crisis. He sheds light on the pressures he faces, as well as the broader challenges when private businesses and NGOs seek to partner up.
Story by Kevin Titman
---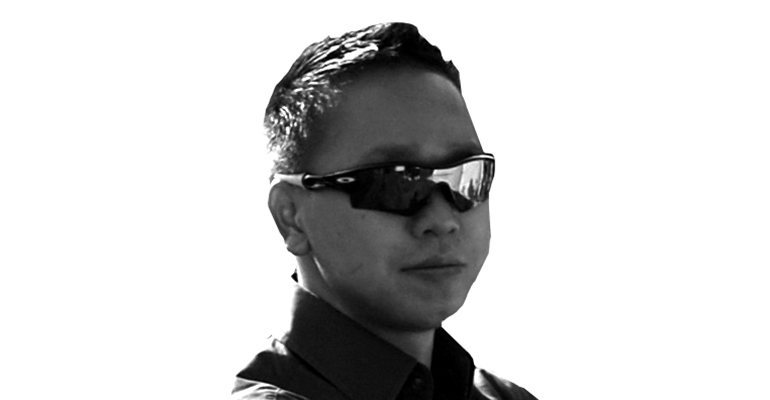 ---
Six years ago Murvin Chan had a choice between accepting a secure position within local government and taking up the more stressful option of joining the crisis management and disaster response department of The Red Cross in the Netherlands. Six years on and he finds himself in the midst of the current refugee crisis, with he and his colleagues managing operations out of The Hague.
In a typical year Murvin will be called upon once or twice to go into the field and try to solve a crisis in the heat of the action. This was notably the case for him in 2010 when the infamous Icelandic volcanic ash cloud swept across Europe and caused travel chaos, meaning emergency shelter had to be found for 2,000 of the 10,000 people stranded at Schiphol Airport.
It is especially at times like these that an NGO needs to be run like a tight ship. 'Our work may not be considered to be business in the traditional sense but you've got to stay focussed and professional. It's for this reason I have been working these past 3-4 years on developing a national model for dispensing medical care in crisis situations, so we can identify which wounded can be dealt with by the Red Cross and the severer cases that require professional treatment. Adopting a more business-like approach is the way forward'.
Business partnering

In his time so far at the Red Cross Murvin has observed a rising trend of private businesses wanting to team up with NGOs, not by simply stumping up the cash required to fund humanitarian initiatives but by contributing in the form of expertise and supplies. 'There was a time when NGOs may have gone cap in hand to businesses in search of a cash injection. Those days are gone, for a number of reasons,' begins Murvin. 'For starters, not all businesses necessarily have the budget. If they do, they want to know when, why and on what their money will be spent. It's for this reason that we are seeing more and more partnerships set up, where resources and know-how are offered, rather than actual money passing hands'.
Learning to collaborate

Murvin has seen the likes of Capgemini offering consulting and project management skills for the Red Cross' flood victim relief service. P&G make available a whole line of its products in support of the current Syrian refugee situation and companies such as Hansaplast and Helly Hansen striking up deals to reduce the costs for the Red Cross in being duly equipped for the many money-sapping operations in which they are involved.
The challenge when such different entities team up is getting them to function smoothly together, as Murvin explains. 'Whilst NGOs are often responding to crisis situations, that doesn't necessarily mean everything runs as quickly and dynamically as in private businesses. We have to learn to identify our needs much more quickly when companies contact us, as they are perfectly used to dealing with situations in double-quick time. On the flipside, businesses have to ask themselves what they will get out of any such partnership' he says.
'As far as I see it, they have much greater control over their resources and can follow much more closely what they are being used for and the positive results. On the NGO side, we can cut costs and get the immediate benefit of the skills and supplies that our corporate partners kindly share with us. It's the ultimate win-win for all involved.'
Benefits for all

The ongoing refugee crisis has made the co-ordination challenges that face Murvin every day even stiffer. The flow of action and response is constant, as is the will to intervene in support of the victims of the situation. "Normal" working days go out of the window, as well as the notion of a weekend.
However, Murvin has no regrets about opting for such a working environment and career and, with the support of business experts, sees an increasingly positive future: 'When the Red Cross first came knocking I could have stayed in a much cosier situation in local government but I was determined to make a positive impact on society,' he says.
'The fact that I can now apply my business knowledge in a good cause and see the Red Cross deploy the expertise of companies that want to make a difference beyond just financial shows the mutual benefits of social partnerships. If this isn't already being done on a general scale, I hope it will be soon.'
For more information about Netherlands Red Cross, visit www.rodekruis.nl
Type
RSM Outlook , 2015 Winter RSM Outlook