Targeted training builds strategy success
Date
Friday, 11 March 2016
Adapting to meet ever-changing real-world circumstances in business is integral to RSM's success as a provider of customised education programmes. The school's expertise in this area is vividly illustrated by recent work carried out at the behest of Deutsche Telekom.
Story by Brian Bollen
---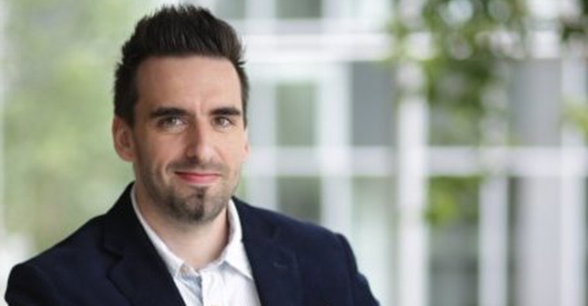 ---
Adapting to meet ever-changing real-world circumstances in business is integral to RSM's success as a provider of customised education programmes. The school's expertise in this area is vividly illustrated by recent work carried out at the behest of Deutsche Telekom.
Developing an existing relationship with one of the world's best-known telecommunications companies, RSM created and delivered two customised training programmes which were designed specifically to complement Deutsche Telekom's own established programme of in-house academy training.
'The fiercely competitive nature of the international telecoms market has created a situation in which educational budgets are being targeted more carefully,' says Hans Horstink, a long-standing education specialist and RSM's director of custom programmes.
Companies for which the RSM might previously have run a full MSc programme are discovering that there are broader options available to them, he says. Deutsche Telekom, for example, operates in an extremely challenging market, which has become less profitable as the regulatory environment has forced the revision of previously lucrative tariffs. This, combined with other factors, has led the company to review its employee training philosophy, placing a greater emphasis on day-to-day commercial realities.
Targeted training

Branislav Hosek, Bonn-based senior expert of group performance development at Deutsche Telekom, says: 'We had one programme with RSM that led to a degree [Executive master in accounting and financial management, a full MSc], but it took three years to complete and in today's climate [where job mobility is the norm rather than the exception] that is just too long. We need shorter, more targeted training to meet business demands; two- to three-day seminars run in a blended format with pre-reading and follow-up are the way of the future, delivering more modules to more people more often,' he says.
'As we have a history of co-operation with the RSM dating back several years, it was logical to ask the school to provide us with an up-to-date and state-of-the-art module focused on strategy for different target groups, covering strategy development, strategy implementation and related topics. We wanted it to focus on the realities and practicalities that face Deutsche Telekom in its everyday life, but to have an academic perspective.' he explains.
He also emphasises that the best possible output for the investment was very much a goal as the relationship between supplier and customer evolved. RSM created two two-day workshops on strategy for managers: one focused on strategy development, the other on strategy implementation. Both using the "flipped classroom" design and both workshops have now run several times.
'In a flipped design we ask the participants to study at their own pace by doing some preparation in advance: reading articles, watching documentaries and interviews online, with small quizzes to test if the knowledge has been absorbed and do small assignments to find out what actual problems they meet in their day-to-day work,' Horstink explains.
'The course itself can then be used to back that up and reinforce the learning that has already taken place. This means we have fewer lectures and more workshops, making much more effective use of classroom time. Later Deutsche Telekom approached us again, with a request to create a short programme to help streamline and unify its strategy units around the globe,' he says.
'While the company obviously has a single overarching global strategy in pursuit of its corporate aims, local units have traditionally enjoyed a high degree of autonomy in adapting to local markets.'
Strategic community

This has almost inevitably generated tension between global and local aspirations and practices, and Deutsche Telekom decided it was time to ease those tensions. 'The thinking was that we could work with Deutsche Telekom to help them formulate common methods and strategic approaches,' says Horstink. 'This could pave the way to the creation of a "strategy community" within the company, rather than have a series of specialists working individually around the globe.'
RSM created a further one-time two-day workshop for strategy specialists as part of a larger programme created by Deutsche Telekom itself. A new element in the programme for these specialists was a series of four short research workshops during lunches and coffee breaks. In these, four RSM faculty members talked about their research findings and subsequently discussed their experiences with the group.
'It was very intense,' says Johannes Kitz, senior manager, group strategy at Deutsche Telekom headquarters in Bonn. He has responsibility for the company mergers and acquisitions strategy, the most recent major manifestation of which was the sale of EE to BT in the UK. 'But I enjoyed the course very much, as one of several two-day modules in Deutsche Telekom's training programme. We covered a great deal of ground in two days, and there was a lot to take away and reflect on afterwards. When I go back to my notes there is always something new to emerge, reminding me how we can learn from the examples of other industries in areas such as innovation,' he says.
'Deutsche Telekom has concerns about innovation and how its own approach to the subject compares with smaller, nimbler companies. Talking about strategy in a non-M&A context has helped me appreciate how we might be able to find alternative solutions in other sectors,' he says.
Even though strategy is an abstract concept, the effectiveness of which can be difficult to measure in terms of enhancing the company's profitability, Branislav Hosek concludes by stating that: 'Deutsche Telekom's international strategists are now working more closely together and they seem to understand the corporate strategy better than before.'
RSM's Horstink sums it up by saying: 'Learning about and debating approaches to issues that the participants can relate to, with people from other backgrounds, such as our own researchers, is very inspiring. We will certainly deploy this approach more often in future assignments as we continue to evolve and modernise our teaching methods. And I'm happy to report that Deutsche Telekom have commissioned further workshops.'
Information about RSM's customised programmes can be found at: www.rsm.nl/customised
Type
RSM Outlook , 2015 Winter RSM Outlook