Dutch companies resume investing heavily in research and development
Date
Tuesday, 31 October 2017
---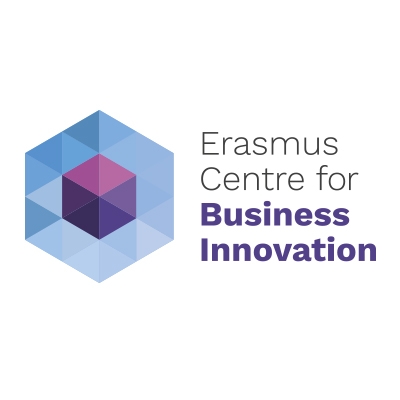 ---
The most significant findings in the 2017 Erasmus Competition and Innovation Monitor are:
① Dutch companies resume investing heavily in research and development (R&D)
After years of decline (since 2009), this past year showed a substantial increase in investments in research and development (R&D), and in information and communication technologies (ICT). R&D investments increased from 2.1 per cent to 4.3 per cent of the turnover, and the ICT turnover rose from 2 per cent to 4.8 per cent.
② The human side of innovation remains largely untapped
For the successful application of these new technologies within businesses, investments in R&D are not enough. While disruptive technologies such as artificial intelligence, biotechnology, the Internet of Things, robotisation and 3D printing make economic growth possible, they can also lead to new social conflicts.
③ Innovation campuses and science parks raise the capacity for innovation, especially for low performers
When it comes to innovation activities, organisations that primarily work with external parties based mainly at an innovation campus or a science park have higher scores with regard to different types of innovation: incremental innovation involving improved products and services for existing markets (+ 6 per cent), radical innovation involving new products and services for new markets (+ 21 per cent), and disruptive innovation involving fundamentally new products and services (+ 22 per cent) that leave the competition trailing far behind. However, high-performance businesses are actually less focused (- 4 per cent) on collaboration with partners located at innovation campuses or science parks.
④ Innovation front-runners have a strong international orientation due to more collaboration with innovation partners located outside of Europe
In their innovation activities, businesses with a high score in radical innovation and disruptive innovation (innovation front-runners) chiefly collaborate with partners based outside of Europe. For radical innovation and disruptive innovation, the difference is 35 per cent and 27 per cent respectively.
⑤ A flexible work schedule for employees boosts a company's productivity and employee satisfaction levels, but flexible work locations for employees actually lead to more radical innovation and disruptive innovation
Organisations where employees have many opportunities and have a say about their work hours (flexible work schedule) are more productive and have higher levels of employee satisfaction. Flexibility in terms of their work location (alternative location in the workplace or working from home or another location) does not play a key role in this aspect. However, organisations with a high score in flexible work locations do score higher when it comes to radical innovation and disruptive innovation. In this case, a flexible work schedule does not play a key role.
⑥ A larger flexible workforce can help businesses use new external knowledge for innovation, but it leads to companies delaying their own R&D and ICT investments
The flexible workforce of a business consists mainly of self-employed persons, temporary workers, on-call workers and stand-in workers, employees with a temporary appointment, and employees contracted to work less than 12 hours a week. Companies with a relatively large flexible workforce score higher in disruptive innovation (+ 5.9 per cent), radical innovation (+ 4.6 per cent) and incremental innovation (+ 3.6 per cent) compared to businesses with a more limited flexible workforce. However, businesses with a large flexible workforce invest less in R&D (- 3.5 per cent of turnover) and ICT (- 1.1 per cent of turnover).
⑦ Sustainable employability raises the capacity for innovation in aging organisations
Sustainable employability is the degree to which employees can be employed elsewhere in the current organisation or at another employer. Organisations with older employees whose employability is relatively limited scored 5.3 per cent lower than the benchmark group in radical innovation. In contrast, organisations with older employees having a high degree of sustainable employability scored 26.2 per cent higher than the benchmark group when it came to radical innovation.
⑧ Contributing to society demands transformational leadership and self-organisation
Innovative businesses are not only focused on profits – they also want to contribute to providing solutions for major social issues. To improve the focus on contributing to society, both transformational leadership and self-organisation are needed. Organisations that are active in this manner score 40 per cent higher when it comes to contributing to society compared to organisations where these efforts are negligible.
⑨ The regions of North Holland, Central and East Brabant, and Twente/Achterhoek/Drenthe are innovation front-runners
The region of North Holland (postcode district 1000-1999) scored well above average in various areas of innovation performance: radical innovation (+ 7 per cent), incremental innovation (+ 2 per cent) and disruptive innovation (+ 10 per cent). The regions of Central and East Brabant and Twente/Achterhoek/Drenthe also scored above average in the relevant indicators, although the difference compared to the national average was somewhat smaller.
More information
Rotterdam School of Management, Erasmus University (RSM) is one of Europe's top 10 business schools. RSM provides ground-breaking research and education furthering excellence in all aspects of management and is based in the international port city of Rotterdam – a vital nexus of business, logistics and trade. RSM's primary focus is on developing business leaders with international careers who can become a force for positive change by carrying their innovative mindset into a sustainable future. Our first-class range of bachelor, master, MBA, PhD and executive programmes encourage them to become critical, creative, caring and collaborative thinkers and doers. Study information and activities for future students, executives and alumni are also organised from the RSM office in Chengdu, China. www.rsm.nl
For more information about RSM or this release, please contact Marianne Schouten, communications manager for RSM, on +31 10 408 2877 or by email at mschouten@rsm.nl.
Type
Alumni , Bachelor / Bedrijfskunde , Companies , Executive education , Faculty & Research , Faculty Council , Homepage , International , Newsroom , Master , MBA , Strategic management and entrepreneurship , China
Related