It's better to create something that others criticise than to create nothing and criticise others
Date
Wednesday, 7 March 2018
If you had asked me twenty years ago where would I be today I would have said education. I always wanted to be in education for me this was a place where I thought I could add value. As Rick Gervais said "It's better to create something that others criticise than to create nothing and criticise others". I love this quote and those of you that know me, know that I am really passionate about the Erasmus Centre for Women and Organisations (ECWO). We have a lot of people who believe in the work we do and there are those that don't. Those that don't are the people we have to engage and convince.
I honestly believe that it is societal and cultural norms that have held women back for centuries. These norms have created the way in which many of us work – what I would call a male business culture of working late, competition and focusing on money and not on people. ECWO, through its classes, research, coaching, consulting and in-company programmes is working hard to keep the gender debate going and helping organisations change their eco-system where both men and women can thrive.
I remain convinced that it is up to us as women to drive the needed transformation. We need to work together and support one another energetically if we are to accelerate the transformation to a more gender balanced working environment and broader society.
Prof. Dianne Bevelander
---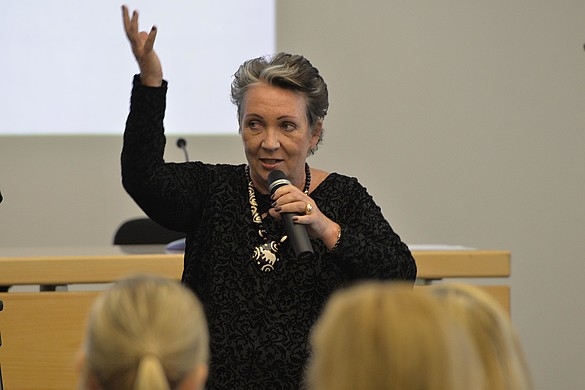 ---