Veni grant for research on human behaviour in modern logistics
Date
Wednesday, 25 July 2018
Dr Jelle de Vries from Rotterdam School of Management, Erasmus University (RSM) has been awarded a prestigious Veni grant by The Netherlands Organisation for Scientific Research (NWO). He plans to use the grant to further research the impact of human behaviour on productivity, quality and employee satisfaction in operational settings. The award not only validates the scientific value of Dr De Vries's research ideas, but also its relevance.
---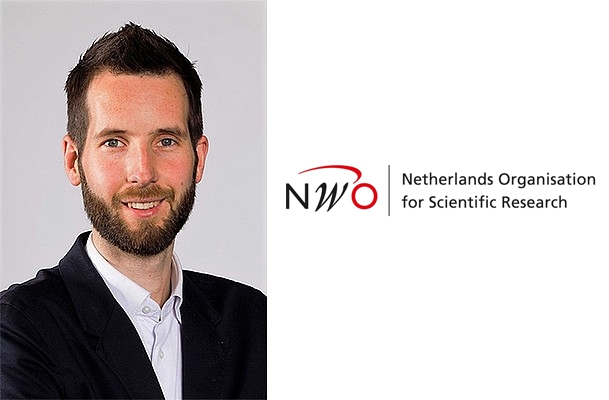 ---
NWO awarded Veni grants, which run up to €250,000, to 154 researchers who have recently obtained their doctorate. The grant provides highly promising young scientists with the opportunity to further elaborate their own ideas during a period of three years.
People in logistics
Dr De Vries' research focuses on the role people play in logistical and supply chain processes. "There is not enough attention for people in these processes," he says. "There are still companies that have productivity as the single highest goal and almost see their employees as machines. To not acknowledge people and not design processes to fit people well, you're not doing them justice and you aren't doing your company justice." De Vries added that it is not realistic to assume that everyone always operates the same way, independent from each other, without emotions and without getting tired.
Robots
Dr De Vries also plans to use the Veni grant to further research the interaction between people and logistical processes in which robots are playing an increasingly important role.
"Robots will take over more and more work in logistical processes, and in many cases people will have to collaborate with these robots," he said, adding that to design these processes efficiently, it is essential to first look at the role of people in logistical processes and how these processes can be better adapted to the way people work, their motivations and how they respond to changing work circumstances.
"Once you have a good view of that, only then can you look at how robots can be integrated into that. That's a reverse approach to robotising everything that can be robotised and concluding by saying: unfortunately, we still need some people here and there to do some remaining things the robots can't do."
Research
Dr De Vries is honoured that NWO has awarded him this grant. Dr De Vries: "It's a personal grant, but it's above all also a great recognition of the work that not just I, but also my promotor Prof. Rene de Koster initiated in this area. Within the field of supply chain management and logistics, this research into the cross section of operational results and behavioral factors is fairly unique. There are more researchers investigating the role of people in supply chain management and logistics, but they almost always focus on decision making. They look at how people decided for example on how much inventory to keep, and which deals to make. Rarely is research done about people in operational tasks, such as order picking and other physical work. That our research in this field has now been recognised by the NWO is great", Dr De Vries concludes.
Dr Jelle de Vries
Dr Jelle de Vries has a bachelor in economics and psychology from University College Utrecht and a master in business research plus a PhD (cum laude) from RSM. During the last three years, Dr De Vries has been an assistant professor of logistics at VU University where he got the opportunity to further build on his PhD research.
In his research, Dr De Vries focuses on the influence of behavioural characteristics and outcomes in operational settings. On this topic he has published in the Journal of Operations Management (JOM), Production and Operations Management (POM), Transportation Research Part E (TR:E), and the International Journal of Production Research (IJPR). With his PhD dissertation he won the Jo Van Nunen Prijs, the award for the best PhD dissertation on a logistics-related topic in the Netherlands.
More information
Rotterdam School of Management, Erasmus University (RSM) is one of Europe's top 10 business schools. RSM provides ground-breaking research and education furthering excellence in all aspects of management and is based in the international port city of Rotterdam – a vital nexus of business, logistics and trade. RSM's primary focus is on developing business leaders with international careers who can become a force for positive change by carrying their innovative mindset into a sustainable future. Our first-class range of bachelor, master, MBA, PhD and executive programmes encourage them to become critical, creative, caring and collaborative thinkers and doers. Study information and activities for future students, executives and alumni are also organised from the RSM office in Chengdu, China. www.rsm.nl
For more information about RSM or this release, please contact Marianne Schouten, communications manager for RSM, on +31 10 408 2877 or by email at mschouten@rsm.nl.
Type
Accounting and control , Alumni , Companies , Executive education , Faculty & Research , Homepage , In the spotlight , Newsroom , Technology and operations management , Intranet , China
Related