Rotterdam's e-driving habits investigated by RSM's Erasmus Energy Centre
Date
Tuesday, 11 September 2018
Hybrid cars that switch to electric power when entering the city limits is exactly what the city of Rotterdam wants in order to reduce noise and CO2 emissions. Researchers from the Erasmus Centre for Future Energy Business at Rotterdam School of Management, Erasmus University (RSM) are about to start a trial that invites drivers of hybrid BMWs and MINIs to join in. Later this month, Prof Eric van Heck, Dr Marcel van Oosterhout, Prof Jan van Dalen and MSc student Shashank Thakkar will be working on the project that uses a smartphone device to observe drivers of hybrids and find out if and how they can be influenced to switch to electric power in the city.
---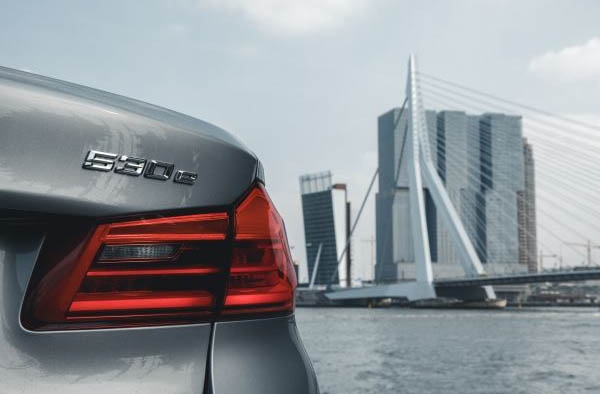 ---
Prof Jan van Dalen: "BMW is inviting drivers of hybrid BMWs and MINIs to make use of a smartphone and the infotainment system in the BMW or MINI. This alerts the driver that they have entered Rotterdam's Electric City Drive area, so they can switch to all-electric mode. We can monitor and analyse driving habits and if successful this technology can be designed for other car manufacturers and cities."
E-drivers needed for research
BMW and Mini hybrid drivers are invited to join this electric city drive trial to help the city progress for a more sustainable city. In return, participants will receive a free RotterdamPas and can save points for other giveaways. Drivers can register until 19 September, and the trial starts on 20 September and lasts for 12 weeks. For more information, see the video and application process here (in Dutch).
More information
Rotterdam School of Management, Erasmus University (RSM) is one of Europe's top 10 business schools. RSM provides ground-breaking research and education furthering excellence in all aspects of management and is based in the international port city of Rotterdam – a vital nexus of business, logistics and trade. RSM's primary focus is on developing business leaders with international careers who can become a force for positive change by carrying their innovative mindset into a sustainable future. Our first-class range of bachelor, master, MBA, PhD and executive programmes encourage them to become critical, creative, caring and collaborative thinkers and doers. Study information and activities for future students, executives and alumni are also organised from the RSM office in Chengdu, China. www.rsm.nl
For more information about RSM or this release, please contact Marianne Schouten, communications manager for RSM, on +31 10 408 2877 or by email at mschouten@rsm.nl.
Type
Alumni , Companies , Faculty & Research , Homepage , In the spotlight , Newsroom , Sustainability , Technology and operations management , EC for Future Energy Business
---
Related links
Related