This event is expired since Thursday, 24 October 2019 .
INVERTO workshop 'Consulting in Procurement & Supply Chain Management
INVERTO Workshop – Consulting in Procurement & Supply Chain Management
When: Wednesday 6 November 2019
Time: 11.00 – 13.00 hours
Location: Polak building. Later on you will receive the location.
About us

INVERTO is an international business consultancy and one of Europe's leading specialists in strategic procurement and supply chain management. Our services range from identifying and assessing the potential for cost reductions and improving performance implementing strategies on site, through to optimizing the entire supply chain.
A subsidiary of the Boston Consulting Group, we help companies to become more efficient and stay competitive. Our customers include international groups, leading medium-sized companies from industry and trade and some of the world's largest private equity companies. Our entrepreneurial approach fosters transparency, actionable improvements and measurability.
Workshop – Consulting in Procurement & Supply Chain Management

Increase company´s profit directly by cutting purchasing cost. What's behind this consulting approach? Join our workshop and get a taste of what Consulting in Supply Chain Management is about.
In the workshop you deal with a real case from our daily consulting business. After an introduction you get a short briefing about our tools and practices. Then you get to know about the client´s initial situation.
In small teams you can proof your analytical skills and develop a solution for a specific consulting case. Present your results to the other participants and to the INVERTO Consultant. Afterwards you get an authentic feedback. We are looking forward to your participation!
Are you a business, international management, supply chain management student please sign up by sending your anonymous CV to careercentre@rsm.nl by October 24th. If there are more applications than seats INVERTO will make a selection.
---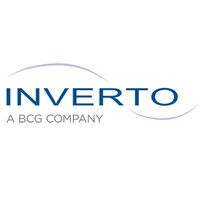 ---