Online course for improving CSR uses RSM expertise
Date
Tuesday, 16 January 2018
How can businesses and non-profits learn to work together to make a better society? A recently launched MOOC (massive online open course) aims to support organisations and individuals that want to increase their Corporate Social Responsibility (CSR) activities. One of the developers behind the course is Lonneke Roza, a post-doctoral fellow at Rotterdam School of Management, Erasmus University (RSM). The programme can also help individuals who want to switch careers into the field and NGOs that want to work more closely with corporate partners.
---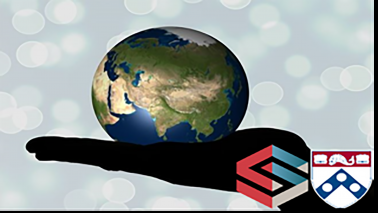 ---
Dr Roza is one of the academics who developed and teaches the MOOC Corporate Social Responsibility (CSR): A Strategic Approach. Her contribution to the MOOC, which is offered by university of Pennsylvania and the Satell Institute on edX, is based on her research at RSM and focuses on employee engagement in CSR and corporate philanthropy.
The four-week course of university-level studies will offer participants from all kinds of backgrounds the theoretical insights into CSR and an exploration of CSR's potential for improving communities, while raising awareness of pitfalls that come with the field. The study programme uses global case studies.
One of its goals is to create develop a greater understanding of both sides of the partnerships that sit beneath Corporate Social Responsibility projects. Students will learn how they can improve interactions with their cross-sector partners, develop better partnerships, improve their use of pooled resources, and deepen their impact.
More information about the course and the options for certification can be found here.
More information
Rotterdam School of Management, Erasmus University (RSM) is one of Europe's top 10 business schools. RSM provides ground-breaking research and education furthering excellence in all aspects of management and is based in the international port city of Rotterdam – a vital nexus of business, logistics and trade. RSM's primary focus is on developing business leaders with international careers who can become a force for positive change by carrying their innovative mindset into a sustainable future. Our first-class range of bachelor, master, MBA, PhD and executive programmes encourage them to become critical, creative, caring and collaborative thinkers and doers. Study information and activities for future students, executives and alumni are also organised from the RSM office in Chengdu, China. www.rsm.nl
For more information about RSM or this release, please contact Ramses Singeling, Media Officer for RSM, on +31 10 408 2028 or by email at singeling@rsm.nl.
Type
Alumni , Business-Society Management , Companies , Executive education , Faculty & Research , Homepage , Newsroom , Sustainability , China , Positive change