Dr Helen Gubby and Tatjana Schneidmüller join RSM Faculty Council
Date
Friday, 14 October 2016
Since the end of the last academic year, the RSM Faculty Council had two vacant seats, as the PhD candidate representative and one Academic Staff representative had given up their seats. The RSM Faculty Electoral Committee reopened the elections for both seats at the start of the new academic year. The seats have recently been filled, and the 2016/2017 Faculty Council is now complete.
---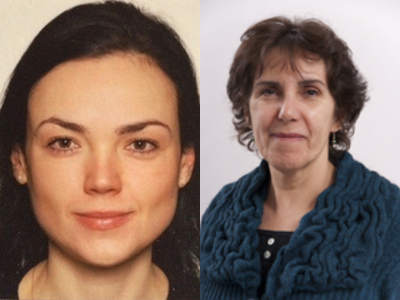 ---
Dr Helen Gubby, Associate Professor and lecturer in business law, patent law and strategy for managers in RSM has been announced as Academic Staff representative until 31 August 2017 by RSM's Faculty Electoral Committee.
For the PhD Candidate vacancy, the RSM Faculty Electoral Committee received two applications. Elections were held from 3 October to 7 October 2016. Tatjana Schneidmüller, a PhD Candidate in the Department of Strategic Management and Entrepreneurship, was declared elected by the Electoral committee. Schneidmüller will serve as PhD Candidate representative until 31 Autust 2017. The results of the elections are available for inspection at the office of the chair of the Faculty Electoral Committee, Claudia Rutten – Mandeville Building, T06-45.
RSM Faculty Council extends a hearty welcome to its two new members and wishes both Helen and Tatjana success in their new representative roles. Both new members will participate in discussion at the next RSM Faculty Council meeting on 3 November in Mandeville T3-42 at 10:30. This is a public meeting, the RSM community is invited to attend and listen to the discussion. Refer to the posted agenda for items to be discussed under the Meeting Schedule 2016/2017.
Type
Faculty Council , Intranet