RSM's business education accepts role of addressing big societal challenges
Date
Friday, 7 February 2020
A recently completed report of progress towards responsible management education at Rotterdam School of Management, Erasmus University (RSM) shows continued commitment to the school's mission to be a force for positive change in the world. The report describes RSM's further implementation of and commitment to the UN's Principles for Responsible Management Education (PRME) between January 2017 and December 2018.
---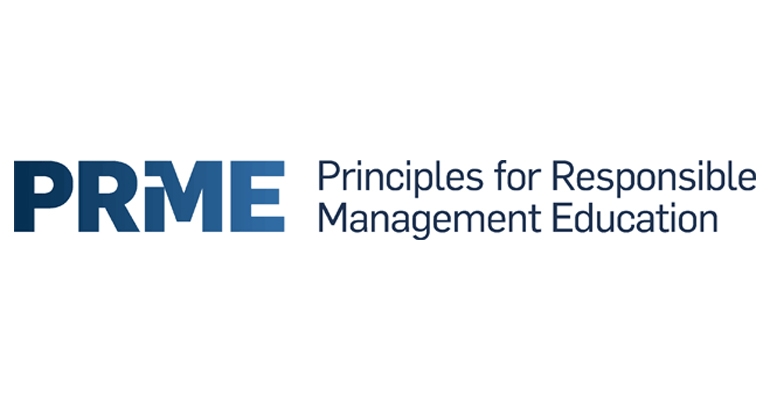 ---
RSM is committed to the idea that business can and should play a leading role in addressing big societal challenges ̶ and to the idea that business education can help achieve those objectives. Dean Ansgar Richter said: "These are challenging times for business schools. Societal expectations with respect to our standards in education, the openness and relevance of research, and the sincerity of our engagement with external stakeholders, are changing both in the Netherlands as well as internationally.
As a top-ranked mission-driven business school, RSM is in a unique place to respond to these challenges."
In the report, written by RSM's Policy Director Wilfred Mijnhardt and Director of Positive Change Eva Rood, there are details of the way that RSM has incorporated PRME's principles of responsible management education into its core activities, and into its portfolio of educational programmes, into its research, and into the way it engages with business and society.
Strategic goal
The report outlines the school's strategic goal for 2024: to become a leading school for positive change and a business school that significantly contributes to addressing and solving the big challenges society is facing.
Examples include the continued transition of RSM's intended learning outcomes – the stated educational requirement for every programme – to include topics related to sustainability in every RSM programme.
Open access
Other examples come from every level of the organisation, including those requiring action from the Executive Board of RSM, as well as open-access materials and incentives that invite participation from students and the wider community. Examples described in the report include summits, forums, conferences and masterclasses; a collection of reports, PhD theses, videos and resources and other information in the SDG Repository; the forward-thinking goal-setting programme for all students that is complemented by RSM's lively I WILL initiative; and a series of free-to-download books on sustainability in business, the Series on Positive Change and the award-winning MOOC Driving Business Towards the SDGs.
RSM's PRME report can be found here.
More information
Rotterdam School of Management, Erasmus University (RSM) is one of Europe's top-ranked business schools. RSM provides ground-breaking research and education furthering excellence in all aspects of management and is based in the international port city of Rotterdam – a vital nexus of business, logistics and trade. RSM's primary focus is on developing business leaders with international careers who can become a force for positive change by carrying their innovative mindset into a sustainable future. Our first-class range of bachelor, master, MBA, PhD and executive programmes encourage them to become critical, creative, caring and collaborative thinkers and doers. Study information and activities for future students, executives and alumni are also organised from the RSM office in Chengdu, China. www.rsm.nl
For more information about RSM or this release, please contact Marianne Schouten, communications manager for RSM, on +31 10 408 2877 or by email at mschouten@rsm.nl.
Type
Alumni , Bachelor / Bedrijfskunde , Bachelor / IBA , Companies , Parttime Master Bedrijfskunde , Executive education , Faculty & Research , Homepage , In the spotlight , International , Newsroom , Master , MBA , Sustainability , China , Positive change
Related