Why is life in the Netherlands so good?
Date
Monday, 5 March 2018
CESAM project manager and researcher Dr Ilona Suojanen looks at topics through a happiness lens, which makes her a 'happyologist'. She has also worked in journalism, education and marketing. Here, she blogs about what entitles the Dutch to be so happy with their lot, and what safety has to do with that.
---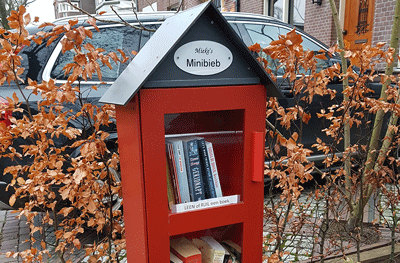 ---
I am curious about the happiness of Dutch people. Since I became a happyologist, I have seen the Netherlands consistently ranked among the top ten countries for happiness. And now I have made this country my home, I want something that explains this achievement, particularly because I have entered the new field of development and management of safety at CESAM.
The recently published How's Life 2017 report by the OECD sheds some light on the wellbeing and happiness of the Dutch. According to this report, life in the Netherlands is pretty good. Average earnings are nearly 20 per cent higher than the OECD average, and there are very low levels of insecurity in the labour market. Only 1 per cent of employees regularly work very long hours, and literacy and numeracy for Dutch adults are among the highest in the OECD. Air quality could be better, and the long-term unemployment rate could be lower, but all in all, the Netherlands performs well according to the OECD's 11 indicators.
High trust
Regarding safety, Dutch people feel very safe; 81 per cent of them feel safe when walking alone at night. That's nearly 10 per cent more than felt safe out at night in 2005. This is not about people being naïve; in fact they are right to feel so. According to the report, the rate of deaths from assaults has fallen from 1.1 to 0.6 per 100 000. We can take it that the risk of being assaulted is very low.
The OEDC report also indicates that Dutch people trust strangers and their government, although they have less trust in relatives and friends than a decade ago.
A new statistical atlas De Bosatlas van de Veiligheid (The Bos Atlas of Safety) supports these results, showing how the country has become a safer place in recent decades. Author Henk Leenaers writes that dangers do exist but a lot is done to prevent them. He also says that people shouldn't fear terrorist attacks, but he points out that nature is something to fear. We are more likely to die because of earthquakes, flooding or storms – or even be killed by bees – than in a terrorist attack.
Dark clouds on the horizon
There are promising indications, if you look in the right place. Dutch people are trusting, educated – and not obese. And there's growth in intellectual property, gross fixed capital formation and financial net worth of the total economy.
But there are dark clouds on the horizon, too. Dutch natural capital is in the bottom tiers of the OECD rankings. Greenhouse gas emissions are too high, there are few forested areas, and the Netherlands' native flora and fauna is under threat. These factors have a huge impact on the population's happiness. Money cannot buy clean air and food once the tipping point has been passed. This will also have a direct influence on the growth of the natural threats, such as storms and floods. Hence, investing in the national defence could be looked at from a new angle: it is not just about reserving funds for the army.
High taxes for greater safety
When I complain about high tax rates here and ask what I get back from giving up this chunk of my earnings, I am reminded that my tax pays also for safety; it is safe on the streets. People are right. I am always happily surprised to see a 'minibieb' (mini library) on a street in a Dutch neighbourhood, for anyone to borrow a book, as for me that stands for high trust and safety. It's so safe, in fact, that some Dutch prisons are now rented out to other governments because there just aren't enough Dutch criminals to fill them.


In winter, when the bees aren't flying around, there surely aren't many safer places to be than the Netherlands.
More information
If you enjoyed reading this, try another one in our series of blog posts about aspects of safety from the Centre of Excellence in Public Safety Management (CESAM) at Rotterdam School of Management, Erasmus University (RSM). It is intended to act as an introduction to the Centre's work; to promote and foster the professional development and management of public safety organisations, and to give us a platform to share our observations and experiences as academics and citizens. Please see our webpage to find out more.