Three-day meeting at the Police Academy in Zagreb
Date
Tuesday, 1 December 2015
The Unity consortium had a three-day meeting at the Police Academy in the beautiful city of Zagreb, Croatia, from Tuesday 24 November through Thursday 26 November.
---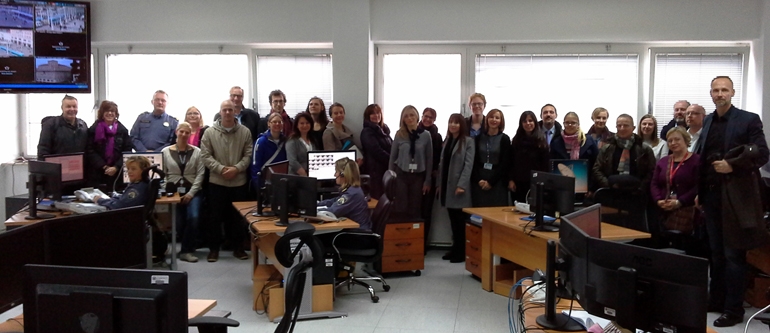 ---
The consortium meeting started off on an exciting note with a pilot presentation, where Police College students simulated community policing at- and around a soccer event. The students posed as hooligans, police officers and third party service providers to illustrate the interactions, information channels and cooperation between citizens, the police, and intermediary parties. The experiences highlighted during the presentation will later be used in the development of communication technologies that will facilitate, strengthen and speed up communication between citizens and police.
The consortium partners utilized the next two days to share and discuss their first results through presentations and a workshop on community policing best practices, which was organized by CESAM. The workshop, which focused the fostering of trust, information exchange, accountability and prevention, proved to be a very enjoyable and effective tool to distil the core similarities and differences between countries and provide direction for the future CESAM deliverables.
Related