Early bird advantage in new executive education catalogue
Date
Wednesday, 22 November 2017
Executives and professionals keen to give their careers a boost in 2018 can take advantage of an early bird offer – and the pick of new and updated programmes – in the latest catalogue of executive education programmes from Rotterdam School of Management, Erasmus University (RSM). The 2018 catalogue has just been published online and includes eight completely new programmes with more in the pipeline, as well as updates to some of the most popular ones. A 10 percent early bird discount is available on bookings made before Friday 15 December 2017.
---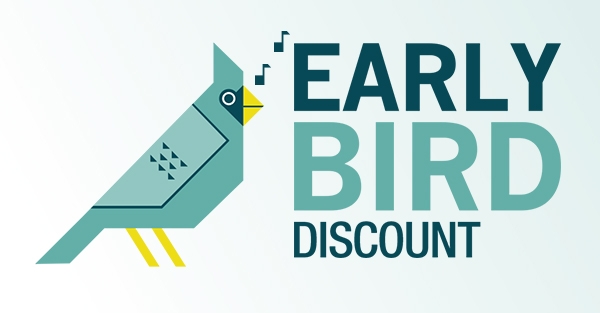 ---
Several of RSM's most popular open programmes have been redesigned to reflect changes in best practice and to increase their usefulness. Many of them run several times a year.
The RSM Diploma Programme in General Management – for anyone moving into the management or a supervisory role for the first time – has increased flexibility. Participants can now customise three of its five modules (each one is either two or three days) to fit their future career plans or the needs of the organisation.
The four-day Change Management programme for middle and senior managers who are driving innovation and leading change has been refined, to give participants better skills for increasing their organisation's resilience and agility.
The three-day Team Leadership programme – for anyone including functional specialists, general managers, and project managers running a team for the first time – has been enhanced with more effective exercises and assignments.
Several other new programmes are in the pipeline and will be announced as soon as they are ready. Brochures for the latest programmes are published online as soon as dates and curricula are confirmed. Subjects of forthcoming programmes include persuasive leadership,
RSM alumni receive the early bird discount in addition to their regular 10 per cent discount on executive education programmes. Please check the Open Programmes early bird web page for complete details as well as terms and conditions. Quote 'EARLY BIRD' in the online registration form, or download the new 2018 catalogue.
Professor Frank Hartmann, Dean of RSM Executive Education said: "I'm delighted to launch the new programmes for 2018. We improve existing courses and create new ones following advances in business and management knowledge based on our academic research, as well as in order to respond to what's needed in management education as business conditions change and evolve.
"Our executive education programmes are designed to expand participants' skills as they study, but also to inspire them to be able to profit from business opportunities in the future too."
Rotterdam School of Management, Erasmus University (RSM) is one of Europe's top 10 business schools. RSM provides ground-breaking research and education furthering excellence in all aspects of management and is based in the international port city of Rotterdam – a vital nexus of business, logistics and trade. RSM's primary focus is on developing business leaders with international careers who can become a force for positive change by carrying their innovative mindset into a sustainable future. Our first-class range of bachelor, master, MBA, PhD and executive programmes encourage them to become critical, creative, caring and collaborative thinkers and doers. Study information and activities for future students, executives and alumni are also organised from the RSM office in Chengdu, China. www.rsm.nl
For more information about RSM or this release, please contact Marianne Schouten, communications manager for RSM, on +31 10 408 2877 or by email at mschouten@rsm.nl.
Type
Alumni , Companies , Homepage , Newsroom , Organisation and personnel management , China
Related