AMBA re-accreditation affirms RSM's position in the top 2% of business schools globally
Date
Wednesday, 12 February 2020
Rotterdam School of Management, Erasmus University (RSM) has received re-accreditation from the Association of MBAs (AMBA), one of the world's leading authorities on post-graduate business education, demonstrating its continuing commitment to excellence in management education.
---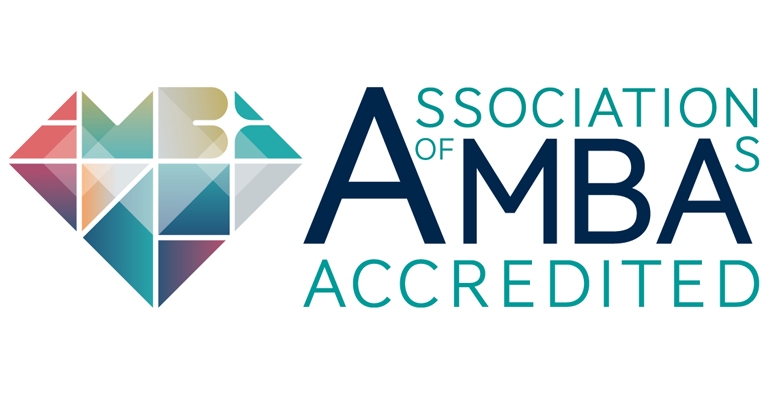 ---
The AMBA accreditation represents the highest standard of achievement in post-graduate business education. Its rigorous assessment criteria ensure that only the highest-calibre programmes which demonstrate the best standards in teaching, curriculum, and student interaction achieve AMBA accreditation.
RSM's post-experience programmes include an International Full-time MBA, an Executive MBA, a Global Executive OneMBA and a Cologne-Rotterdam Executive MBA.
A force for positive change
Members of AMBA's visiting accreditation panel, representing senior management at AMBA-accredited Business Schools globally, commended RSM's leadership team in creating the new mission statement being a force for positive change in the world. The panel was impressed that staff felt an ownership over the new mission statement, due to the process of creating it being rigorous and inclusive.
The panel noted that the School's personal leadership programme added value to students. This programme is available to all MBA students and includes self-reflection and career development exercises.
The panel also commended the fact that MBA students from across all the programmes at the School were able to mix with one another, allowing for more networking opportunities and adding value to the overall student experience.
RSM Dean Ansgar Richter said: "Successful accreditations make a big difference to the international standing and reputation of a business school, so I am very proud of this AMBA achievement, completing the five-year cycle of our triple-crown accreditations. This accreditation is again a recognition of our positive, collaborative spirit and the quality and impact of our education and research."
Changing trends and innovation
The accreditation is international in scope and reach, and AMBA works under the belief that accredited programmes should be of the highest standard and reflect changing trends and innovation in post-graduate management education. Its accreditation process reflects this commitment to fostering innovation, and demanding business schools to perform at the highest level continually.
Andrew Main Wilson, Chief Executive of AMBA, said: 'RSM offers one of the best experiences in management education globally. AMBA only accredits the top 2 per cent of business schools in the world and it is therefore fitting that AMBA continues to work with the School."
More information
About AMBA & BGA

Spearheading excellence and trailblazing innovation for more than 50 years, the Association of MBAs (AMBA) has been the impartial authority on post-graduate management education. AMBA established that vision in 1967 and, in a volatile, uncertain world, it's as relevant today as it was then. AMBA is committed to raising the profile and quality standards of business education internationally, for the benefit of Business Schools, students and alumni, employers, communities and society. Its accreditation service is the global standard for all MBA, DBA and Master degrees, currently accrediting programmes from the top 2 per cent of Business Schools in more than 75 countries. www.associationofmbas.com
Rotterdam School of Management, Erasmus University (RSM) is one of Europe's top-ranked business schools. RSM provides ground-breaking research and education furthering excellence in all aspects of management and is based in the international port city of Rotterdam – a vital nexus of business, logistics and trade. RSM's primary focus is on developing business leaders with international careers who can become a force for positive change by carrying their innovative mindset into a sustainable future. Our first-class range of bachelor, master, MBA, PhD and executive programmes encourage them to become critical, creative, caring and collaborative thinkers and doers. Study information and activities for future students, executives and alumni are also organised from the RSM office in Chengdu, China. www.rsm.nl
For more information about RSM or this release, please contact Marianne Schouten, communications manager for RSM via +31 10 408 2877 or mschouten@rsm.nl.
Type
Alumni , Bachelor / Bedrijfskunde , Bachelor / IBA , Doctoral Programme , Executive education , Faculty & Research , Homepage , International , Newsroom , Master , MBA , China
Related