Max Havelaar lecture: The dawn of a new era?
Date
Friday, 28 August 2015
Are the Sustainable development Goals going to deliver what they aim for?
---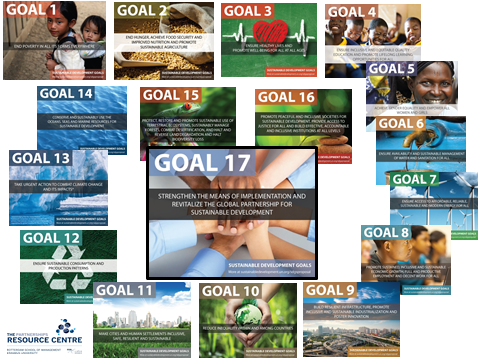 ---
The year 2015 is a pivotal year. A new agenda for inclusive development will be concluded. 2015 highlights the finalization of the Millennium Development Goals (MDGs) and the start-up of the Sustainable Development Goals. The MDGs were agreed upon in the year 2000 by the world community, to half world poverty and hunger by the year 2015 amongst others goals. At that time many were skeptical about the MDGs. They were considered 'goals without means' or not ambitious enough. 15 years have passed and many initiatives have worked on the realization of these ambitions. It is now time for reflection. Have these ambitions been achieved? Which ones did and which ones didn't, and why? In the same period a slow transition in the development thinking materialized – partly in response to the achievements of the MDGs or the lack of it - in which the development ambition moved out of the realm of government ' aid', to an increasingly more integrative agenda in which not only NGOs became more important, but also the market sector. Thousands of partnerships between firms, NGOs, governments and knowledge institutes were created. What have they delivered? The Netherlands has been the breeding ground for many of these initiatives, but at the same time also lowered its budget for development aid. Aid became combined with trade. What have we learned and have these steps created new opportunities for development?
In 2015 we are entering into a new era. With the final choice for the Sustainable Development Goals – due for the second half of this year a number of changes in the international agenda materialize: the number of goals has more than doubled (17 goals), they are more complex (169 sub-goals) and they are universal, i.e. applicable not only to 'developing' but also to ' developed' countries. How should we understand this move, what can we expect and how are Dutch organizations contributing to this agenda? Aren't there too many goals and is the ambition to apply them to all countries not an excuse to do nothing? Again, the Netherlands serves as the breeding ground for many of these so called "post-2015" initiatives. For instance in a post-2015 charter, more than 60 organizations in the Netherlands promised to work together in partnerships to achieve the SDGs. What can we expect from these initiatives?
The eighth Max Havelaar lecture brings together insights on all these fundamental questions from four different angles: from government, firms, civil society and science. As always prestigious speakers are invited that will give the latest insights on these questions from their own angle.
This year the Max Havelaar lecture will be held on:

Date: 28 October 2015, 14.00 – 17.00 pm (Fairtrade week)

Location: Erasmus University Rotterdam

Organization: Partnerships Resource Centre (RSM), Max Havelaar Foundation, Young and Fair
Type
Partnerships Resource Centre
Related