Experiences
We successfully ran the first I DO course in the 2021-22 academic year and we want to continue creating the same sort of impact!
Our first course connected 60 students to 12 NGOs. They supported their NGOs in diverse tasks:
reinventing marketing strategy through a new advertising campaign on social media;
a web page redesign;
increased communication with donors;
improving the supply chain of organisations by finding new key partners;
and devising solutions for the logistics and transportation of goods.
Furthermore, the RSM student teams helped their NGOs to optimise their organisational structures and shape their strategies. Their hard work helped all the NGOs to move a couple of steps closer to their missions, which included securing a clean water supply in Zimbabwe, providing education to girls and women in Guinea, and supporting orphans in Ghana.
Students attended regular workshops, training sessions, brainstorming sessions and events to improve their work in their consulting teams. These were led by RSM faculty, student board members, and professional practitioners.
I DO provided me a chance to be a consultant, fostering a strong team bond through a year-long project. I was lucky to collaborate with a wonderful team, now my closest friends, on consulting for SOSSAH, an NGO supporting a Ghanaian hospital. We developed several solutions, including a Donation Action Plan, Project Management Plan, and Internal Communication Solution. This experience allowed me to address real-life NGO challenges, equipping me with valuable hard and soft skills for my future career.
Jesse Van De Flirt, Dutch, IBA3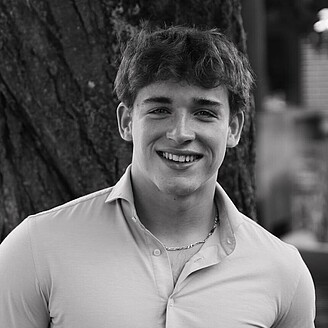 Being a part of I DO truly helped me learn so much about the NGO world and its intricacies. Indeed, whether it be through consulting Nekrachni (i.e. Czech-based NGO aiming to launch an app that educates on financial literacy) or by attending workshops organised by the I DO Project (e.g. on public speaking, fundraising, marketing, etc), I am very happy to have participated. In addition to providing sound KPIs and an elaborate strategy to Nekrachni, my team and I went to Prague to meet one of the NGO's founders. We will never forget this experience and are grateful that I DO provided us with this enriching opportunity.
Emma Westenberg, Canadian, IBA2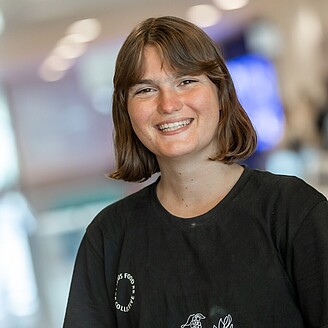 The opportunity to be an I DO consultant was simply precious. My team and I were consulting and supporting a Kenyan NGO, that worked towards improving the rural society by fulfilling basic needs such as education or even toilets. Working on a brand awareness and fund raising campaign, was not only a great learning experience, but could actually support the NGO's operations. I absolutely recommend joining and would always do it again, as it allowed me to not only develop, but also to get truly inspired by working towards a great cause.
Hanna Forsmann, German, IBA3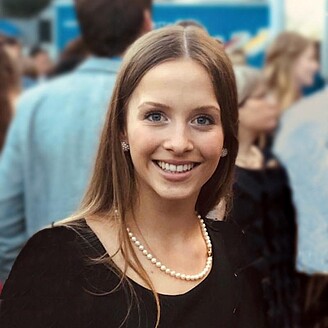 For me personally being part of the I DO pilot was very special. I worked for the Quality for Life Foundation that promotes education, health and equal rights in India. Next to developing a Marketing Strategy, I provided legal and strategic advice for the organisation and much more. It really was a learning by doing experience, which gave me valuable insights in my strengths and weaknesses and showed me that we as students really are capable of making an impact in the real world not tomorrow or in 5 years but right at this time.
Fenna Van Geloven, Dutch, BA3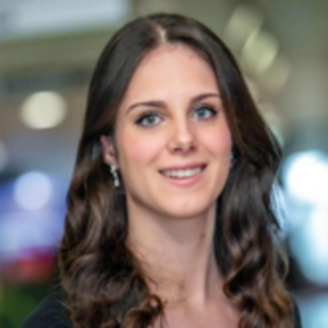 Working in I DO has brought me a practical business experience. Throughout our consulting work, I applied the skills I learned in my courses and analysed the strengths and weakness of our NGO. With my team, we redesigned our organisation's website and raised funds for their projects with the organisation of masks sale and online events. It was a great opportunity to meet like-minded people and contribute towards a greater good.
Victoire Jeanson, French, IBA3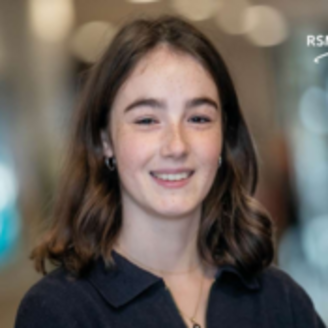 Working closely with my teams NGO, allowed me to gain relevant experiences in the field of consulting, while making a positive and visible impact on disabled children in Bangladesh."
Anthony Terjesen, Dutch, IBA3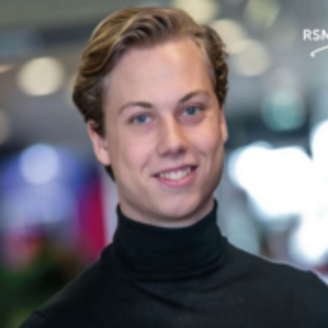 Within the scope of the I DO - Project, founded at Rotterdam School of Management, our team of consultants advises the Rhiza foundation on Business Development, devising a social media marketing strategy and acquiring corporate partners, with the goal of increasing funding and brand awareness.
Hannah Zapf, German, IBA3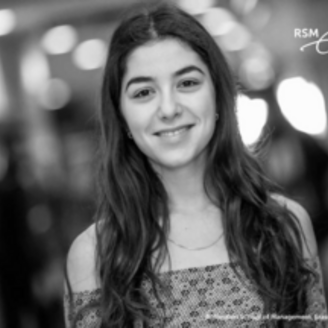 Working on my teams NGO's strategy and helping them get new sponsors has been a fun learning experience. I now understand what the role of a consultant is. Furthermore, working in a team with like-minded students has been a blast. I recommend joining I Do 100%!
Olga Molinier, French, IBA3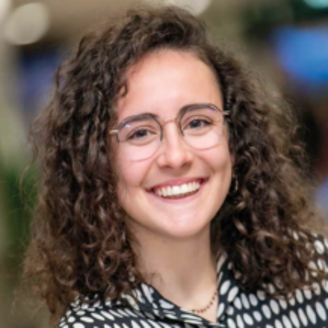 Helping our teams NGO on their marketing plan has allowed me to better understand how to pair the internal values of an organisation with their external environment.
Tahmine Tilyayeva, Uzbek, IBA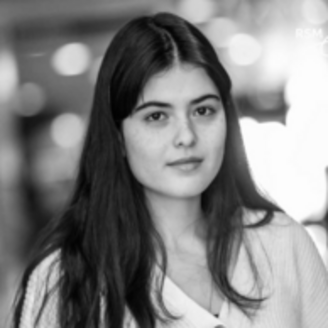 Course Structure
I DO is a fully accredited 15 ECs course in the second year of the BSc IBA and BSc BA. The 15 ECs count towards participants' study progress and are included in the required 60 ECs in the third year of both bachelor programmes.
Analysis phase and implementation phase
The course is split into two phases: analysis and implementation.
The analysis phase runs through September to November 2024 and incorporates theoretical preparation for the implementation phase.
The implementation phase runs through December to June 2025; this is when students put their knowledge, skills and conclusions from the analysis phase into practice, and work directly with globally active NGOs. Both phases are aligned with the course's conceptual framework to equip students with the skills and knowledge necessary to achieve a positive impact in the collaboration with NGOs.
Find below the course structure for the second year for BA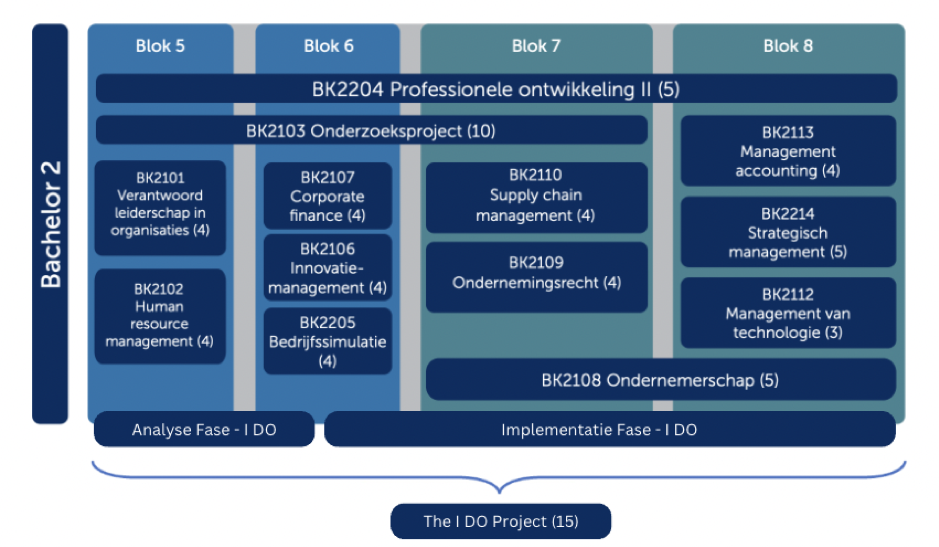 Find below the course structure for the second year for IBA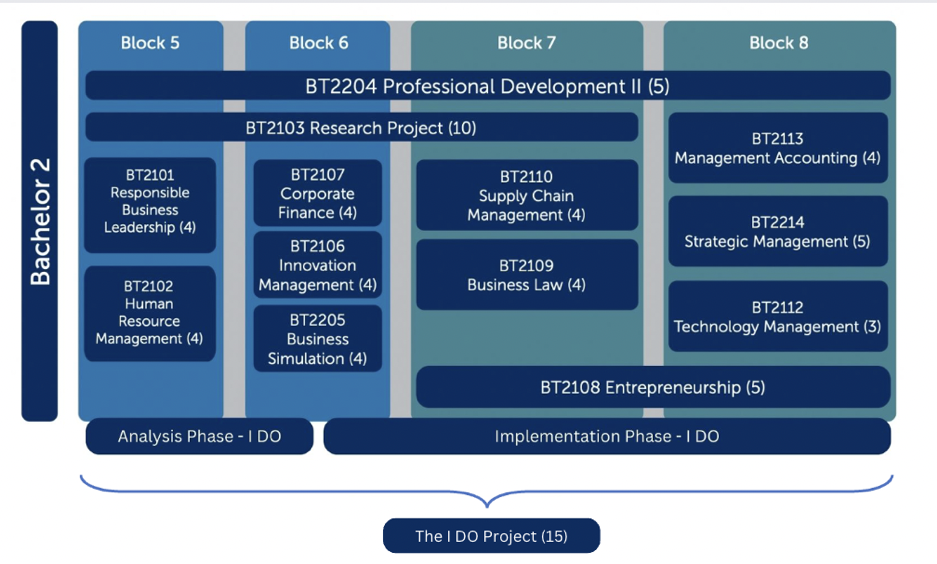 Analyse, implement, impact. And repeat!
The course has two phases:
Implementation phase
From September to November, students communicate with their NGOs to understand their goals and processes while examining the external environment. Students analyse a set of issues and develop solutions for them while checking that they are acceptable to the NGOs.
Action phase
From December to June, the students implement their proposed solutions, working with their NGOs. The aim is to make long-term changes in NGO practices that increase the NGOs' positive impact in a sustainable way. Throughout this period, the students have built new websites in WordPress for their NGOs, redesigned their online fundraising strategies by using choice architecture, have organised events and redefined the NGOs' internal processes and culture. All of their work has had a single goal: maximize the NGOs' positive impact in a sustainable, transferrable way, such that their work will benefit them for years to come, just like any successful consulting project.