Connecting business and the SDGs: RSM launches business case videos
Date
Friday, 30 November 2018
Businesses that are already working towards the UN's Sustainable Development Goals (SDGs) have presented their reasons in videos that they co-created with Rotterdam School of Management, Erasmus University (RSM). The videos featuring the businesses' CEOs and leaders are to be part of a series of learning modules, based on the United Nations' 17 Sustainable Development Goals (SDGs) and their relevance for the business world. The first 23 videos that will be part of these learning modules have been published online.
---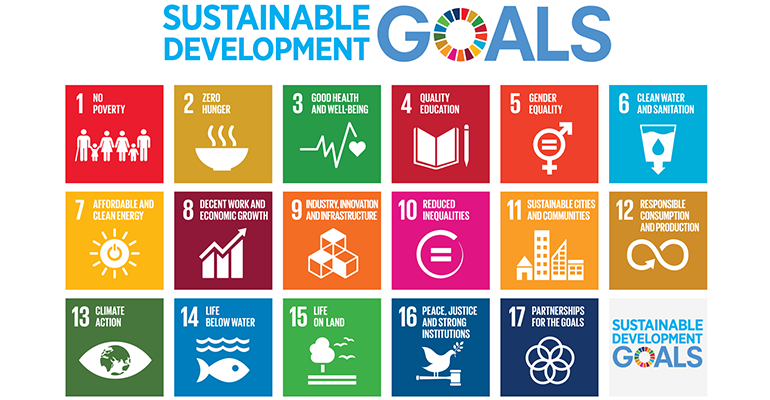 ---
RSM's mission it to be a force for positive change, using the SDGs as a reference framework. The Positive Change Initiative team, which is already working with education programmes and researchers throughout the School, collaborated with academics from all of RSM's departments, and all kinds of organisations to make the videos.
Dean of RSM, Prof. Steef van de Velde said: "We firmly believe that business can be a force for positive change. The videos we developed based on the SDG's show how the goals are related to, and relevant for business, and how business and management science can contribute to solving the big societal challenges."
Into the curriculum
The modules contain videos of business leaders, RSM academics and students presenting their views of the SDGs. The modules are in the process of being incorporated into curriculums as part of the regular updating process for each programme. They are to become part of RSM's bachelor programmes, and with added teaching cases for the MSc, MBA programmes and executive education courses.
Decisions with impact
The SDGs tackle pressing issues such as sustainable cities, climate action, access to education, and reduced inequalities; they are society's most important challenges, but tackling these issues will also pave the way to new perspectives on business and innovation in a healthy and prosperous society.
Eva Rood, Director of the Positive Change Initiative said: "When we adopted this mission in 2017, we began to show our students that no matter what they studied or where they work, their decisions always have an impact on societal challenges. Actively engaging with the SDGs adds to the understanding that we live in a complex world, that each has a responsibility to take, and that there are no easy solutions to wicked problems. These videos are part of delivering education to support students as they start to play their role in positive change."
Choose a strategy
Students can, of course, choose how and where they become a force for positive change. The videos are intended to show the multiple ways that organisations address societal problems, perhaps by choosing a strategy for positive change that is closely connected to the company's competences, or embedding the SDGs into the business strategy.
There are three videos for each of the SDGs. Six sets of three videos, plus introductory videos, have been published today: the remainder will be published in the next two months. Education modules, which will be accessible online for students and to which these videos contribute, will be ready for the start of the next academic year in September 2019.
In the videos, RSM students explain why they want to be ambassador for a particular SDG, RSM academics highlight the viewpoint of management science, and a practical example of the business case for the SDG is described by a business leader.
Businesses involved in the videos published today include:
Free to access
The publication of the introductory videos that explore the SDGs in business is the start of an online library of materials linking positive change to business. Every SDG will have its own learning module at RSM. It is planned that they will all be available for anyone, including the general public, for free to learn about business' contribution to the SDGs. Positive change director Eva Rood has written a blog post about the production process.
Another RSM publication is already free to download: Business & The Sustainable Development Goals; a framework for effective corporate involvement by Professor Rob van Tulder is the introductory title of the first three of the RSM Series on Positive Change publications in which RSM presents new frameworks that can be used to challenge corporates' current thinking and adjust their strategies.
More information
Rotterdam School of Management, Erasmus University (RSM) is one of Europe's top 10 business schools. RSM provides ground-breaking research and education furthering excellence in all aspects of management and is based in the international port city of Rotterdam – a vital nexus of business, logistics and trade. RSM's primary focus is on developing business leaders with international careers who can become a force for positive change by carrying their innovative mindset into a sustainable future. Our first-class range of bachelor, master, MBA, PhD and executive programmes encourage them to become critical, creative, caring and collaborative thinkers and doers. Study information and activities for future students, executives and alumni are also organised from the RSM office in Chengdu, China. www.rsm.nl
For more information about RSM or this release, please contact Marianne Schouten, communications manager for RSM, on +31 10 408 2877 or by email at mschouten@rsm.nl.
Type
Alumni , Business-Society Management , Companies , Homepage , Newsroom , Sustainability , China , Positive change
Related