New publication inspires companies to do inclusive business in Africa
Date
Thursday, 13 August 2020
The idea of inclusive business is taking Africa by storm. The timely publication of a new concise book Inclusive business in Africa: A business model aims to take readers on a journey into the subject of inclusive business in Africa and shows how companies can be agents of change, contributing to inclusive development and growth. The publication bring together research supported by the Partnerships Resource Centre (PrC), a specialist research centre at Rotterdam School of Management, Erasmus University (RSM) and RSM's Professor Rob van Tulder. The book is available as a free download.
---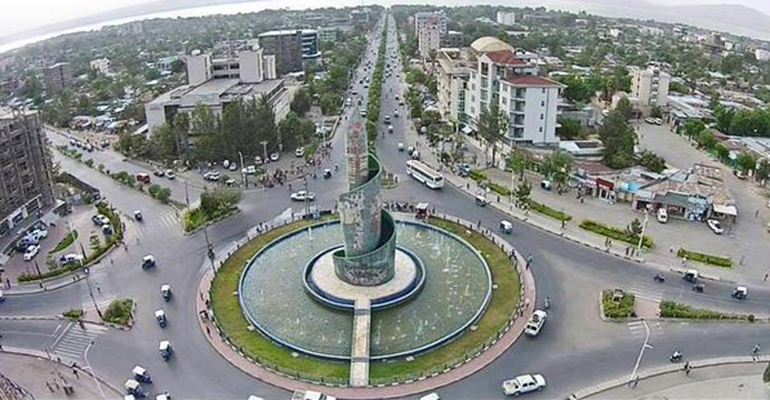 ---
The realisation that that economic growth alone is not enough is becoming widespread. But to tackle some of the greatest challenges for Africa – such as extreme inequality, poverty, food insecurity, access to health and education, refugees and climate change – requires a fundamental reshaping of the way we think about growth; from growing the GDP of countries to creating inclusive and sustainable growth for all. This book inspires business leaders to take action to overcome the challenges in their society.
Fertile ground for inclusive business
Increasing economic inequality in combination with a rapidly growing young and entrepreneurial population make the African continent fertile ground for inclusive business as a driving force for development, by contributing to the effective implementation of the UN Sustainable Development Goals (SDGs).
By showing how businesses can turn challenges into opportunities for shared value creation using frugal innovation and co-operative business models, this book presents a strong business case for inclusiveness and proves that what is good for society is good for business too. By combining the lessons learned from extensive case studies and the latest research on inclusive business by the PrC, this study provides inclusive business practitioners with the tools they need to turn societal challenges into opportunities for shared value creation.
Integrated value chains
The book aims to provide insights into the why, how and what of inclusive business to inspire companies that want to develop their own inclusive business model, and civil society and public partners facilitating inclusive business in Africa. It shares knowledge from theory and practice and delves deeply into three inclusive business cases from East Africa. Examples come from Safaricom's mobile banking platform M-Pesa, Philips' Community Life Centres in Kenya, and the innovative distribution model of Guts Agro in Ethiopia.
Each of these cases integrates low-income groups into their value chains in various capacities: as consumers, producers, employees or entrepreneurs to bring the benefits of growth directly to the base of the pyramid. Each one has developed strategies to make their business model more inclusive which enables the researchers to compare the cases along three inclusive business dimensions: the adopted business model, the potential for co-creation and partnering, and the scaling potential. The strategies that companies have adopted in each of these dimensions largely define the challenges ahead for mainstreaming inclusive business models.
The publication was written by Siri Lijfering with input and contributions from RSM's Prof. Rob van Tulder, as well as from Dr Sietze Vellema, Dr Addisu Lashitew, Cees Peter van den Brink and Prof. Michael Munkumba plus the help of stakeholders from the Inclusive Business Strategies in Sub-Saharan Africa research programme between 2014 and 2017. It draws on research from a programme funded by NWO-WOTRO Science for Global Development called 'Inclusive business strategies in Africa', and the 2SCALE incubator programme. The research was led by the PrC at RSM in collaboration with the Netherlands African Business Council (NABC) and the Eastern and Southern African Management Institute (ESAMI). The research programme engaged over 60 consortium partners in six African countries: Ethiopia, Kenya, Mozambique, Rwanda, Tanzania and Uganda.
More information
Rotterdam School of Management, Erasmus University (RSM) is one of Europe's top-ranked business schools. RSM provides ground-breaking research and education furthering excellence in all aspects of management and is based in the international port city of Rotterdam – a vital nexus of business, logistics and trade. RSM's primary focus is on developing business leaders with international careers who can become a force for positive change by carrying their innovative mindset into a sustainable future. Our first-class range of bachelor, master, MBA, PhD and executive programmes encourage them to become critical, creative, caring and collaborative thinkers and doers. Study information and activities for future students, executives and alumni are also organised from the RSM office in Chengdu, China. www.rsm.nl
For more information about RSM or this release, please contact Marianne Schouten, communications manager for RSM, on +31 10 408 2877 or by email at mschouten@rsm.nl.
Type
Alumni , Bachelor / Bedrijfskunde , Bachelor / IBA , Business-Society Management , Companies , Faculty & Research , Homepage , International , Newsroom , Master , MBA , Sustainability , Partnerships Resource Centre , China , Positive change
Related