JMS award for paper on social enterprises' mission drift
Date
Monday, 1 November 2021
A study on the emergence of Fairphone won the Best Paper Award 2020 at Journal of Management Studies (JMS), one of the top management journals in the field. Co-authors Professor Joep Cornelissen and Dr Mirjam Werner from Rotterdam School of Management, Erasmus University (RSM) say that social enterprises must be able to accommodate a hybrid set of values as part of its product and business model.
---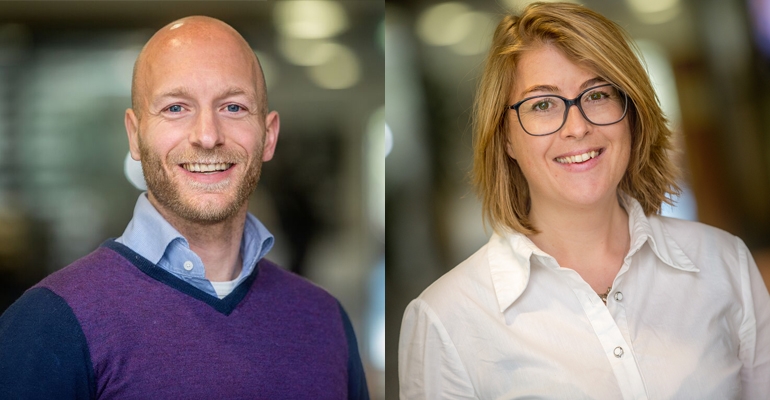 ---
Such hybridity is key to social enterprises but many social enterprises fail to realise this, according to the award-winning paper, written by researchers Prof. Joep Cornelissen (RSM), Dr Mirjam Werner (RSM), Dr Ona Akemu (Nazarbayev University Graduate School of Business), and Dr Jeroen Jonkman (University of Amsterdam). They say there's a risk of 'mission drift', where an organisation diverges from its original mission statement and fails to stay on its intended course.
"Many social enterprises go out of business because they focus too much on the commercialisation of their product or service, compromising their social mission," says Dr Mirjam Werner. "Striking the right balance and making this part of the organisation's hybrid identity and organisational form early on is key to set a social enterprise on course for growth and success."
Avoiding mission drift
The JMS Editorial Board annually selects one article of particularly outstanding quality, which was published in the journal during the preceding year. The quality of this empirical case and the theoretical contribution around the development of a hybrid organisational identity were especially important in the final decision.
For the study, the researchers focused on Fairphone, a social enterprise that has been revolutionising the smartphone industry. They studied the Amsterdam-based business, from its inception to a phase of early growth in early 2015. Studying this nascent phase allowed them to examine in much more detail how mission drift can be staved off and how – through what processes – social entrepreneurs can forge a hybrid identity for their enterprises.
Dr Werner: "We found that there is the acute potential for mission drift in the early stages of a social venture, associated with the pressures to commercialize and show signs of early growth." He added that social enterprises have a particular role to play here. "We found in reframing what the enterprise is all about and in integrative ways that blend social and commercial values and objectives. Within Fairphone, they were particularly successful at this, ultimately envisioning themselves as effectively a 'campaigning enterprise', which created the proof of concept for them as a business model and organisational form. The rest is history."
For social entrepreneurs, this research can help understand the steps they may take to grow their business without losing sight of their purpose and social mission. In other words, how they may use their hybrid identity to their advantage. Similarly, other organisations aiming to hybridize can also use the study and findings to guide them through such a transition. It can help strike the balance needed to move forward and avoid mission drift.
More information
Rotterdam School of Management, Erasmus University (RSM) is one of Europe's top-ranked business schools. RSM provides ground-breaking research and education furthering excellence in all aspects of management and is based in the international port city of Rotterdam – a vital nexus of business, logistics and trade. RSM's primary focus is on developing business leaders with international careers who can become a force for positive change by carrying their innovative mindset into a sustainable future. Our first-class range of bachelor, master, MBA, PhD and executive programmes encourage them to become critical, creative, caring and collaborative thinkers and doers. Study information and activities for future students, executives and alumni are also organised from the RSM office in Chengdu, China. www.rsm.nl
For more information about RSM or this release, please contact Erika Harriford-McLaren, communications manager for RSM, on +31 10 408 2877 or by email at harriford@rsm.nl.
Type
Alumni , Business-Society Management , Corporate Communication Centre , Companies , Faculty & Research , Homepage , In the spotlight , International , Newsroom , Strategic management and entrepreneurship , Sustainability , Technology and operations management , Positive change
Related