Dinalog RSM scholarships support new master programme in Customs and Supply Chain Compliance
Date
Friday, 26 September 2014
Dinalog, the Dutch Institute for Advanced Logistics, is making 24 scholarships available for the unique Master in Customs and Supply Chain Compliance, a new programme at Rotterdam School of Management, Erasmus University (RSM).
---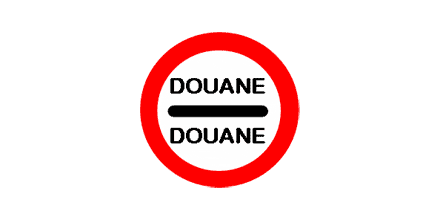 ---
The master's degree programme was developed in very close co-operation between trade associations, Customs and RSM, and deals with the latest knowledge and insights in the field of customs duties, taxes, trade legislation and compliance. The Dinalog RSM Scholarships represent a total value of €120,000 and are intended to make it easier for a wide range of people to participate in the programme.
RSM's Master in Customs and Supply Chain Compliance programme will start at the beginning of 2015 and aims to increase knowledge about European customs law, international supply and logistics chains and information management. Public sector and private sector employees can enrol in the programme. Remco Overwater, Dinalog's managing director, considers the programme a 'must' for logistics professionals: "The Netherlands has an excellent reputation for customs and handling customs issues. This master's degree programme builds on that foundation with new knowledge and insights that will further improve the crucial strategic co-operation between Customs and the business community. Ultimately, this degree programme will help to increase the Dutch logistics sector's lead relative to other countries."
The programme has three main elements:
International customs and trade regulations
Supply chain management
Information systems and compliance
Everyone admitted to the Master in Customs and Supply Chain Compliance programme will be eligible to apply for a scholarship of €5,000. Successful applicants will be selected after submitting a letter of motivation and an interview. Customs, RSM and Dinalog have agreed that any surplus remaining after the costs of the programme have been covered will be deposited into a fund to finance new scholarships. The programme was developed in close co-operation with Dutch umbrella organisations in the logistics sector and Dutch Customs, and will be run under RSM's leadership. Delft University of Technology, Eindhoven University of Technology and Erasmus University Rotterdam's School of Law will also be involved in running the programme.
According to RSM's Professor Rob Zuidwijk, the programme's academic director, "Our co-operation with Delft University of Technology, Eindhoven University of Technology and Erasmus University Rotterdam's School of Law means that we will be providing a programme that is second-to-none in terms of content, and unique in the world of international trade."
The programme's unique content makes it appealing to anyone who has to deal with international trade in goods, international customs and trade regulations on a daily basis. These individuals may be working for customs services or for other government bodies, at logistics companies or trade organisations, or in the business services sector – particularly in the fields of business and tax consultancy, law and accounting. The programme's modular structure means lectures are delivered in 10 sessions of a few consecutive days during the total study period of 28 months. The programme has a digital environment for distance learning, so it's very easy to attend for students in employment, either in the Netherlands or other countries. Comprehensive information about the programme is available here.
Customs is part of the Dutch Tax and Customs Administration. Customs employees check if tax is due on the import of goods by travellers or businesses, and also out to determine if the goods comply with safety, economic, health and environmental requirements www.belastingdienst.nl
Rotterdam School of Management, Erasmus University (RSM) is ranked among Europe's top 10 business schools for education and among the top three for research. RSM provides ground-breaking research and education furthering excellence in all aspects of management and is based in the international port city of Rotterdam - a vital nexus of business, logistics and trade. RSM's primary focus is on developing business leaders with international careers who carry their innovative mindset into a sustainable future thanks to a first-class range of bachelor, master, MBA, PhD and executive programmes. RSM also has offices in the Amsterdam Zuidas business district and in Taipei, Taiwan. www.rsm.nl
Dinalog, the Dutch Institute for Advanced Logistics, is the institute in which companies, other knowledge institutes and the government co-operate in the context of the logistics strategic platform's national programme aimed at making the logistics and supply chain management sector more innovative. This work includes over 50 national and international R&D and demonstration projects, and investment in human capital. The dissemination and valorisation of SME knowledge will ensure that new knowledge becomes available throughout the logistics sector. Dinalog is driven by open innovation. www.dinalog.nl.
For more information on this release, please contact:
Marianne Schouten, RSM Media & Public Relations Manager, on +31 10 408 2877 or by email to mschouten@rsm.nl, or Karin Burger, Revenue and Customs Communications Manager, on +31 88 1531836 or by email to kba.burger@belastingdienst.nl. For questions about the Dinalog scholarship, please contact Sophie Zijp, Dinalog Marketing, on +31 6 132 237 62 or by email to Zijp@dinalog.nl.
Type
Alumni, Companies, Homepage, International, Newsroom, Master
Related