RSM workshop to discuss strategies for innovation in China
Date
Tuesday, 1 November 2016
Business professionals, alumni and students can explore innovation strategies to do business in China in an evening workshop in Rotterdam on Friday 2 December. The session will be led by Prof. George Yip, former dean of Rotterdam School of Management, Erasmus University (RSM) and professor of marketing and strategy.
---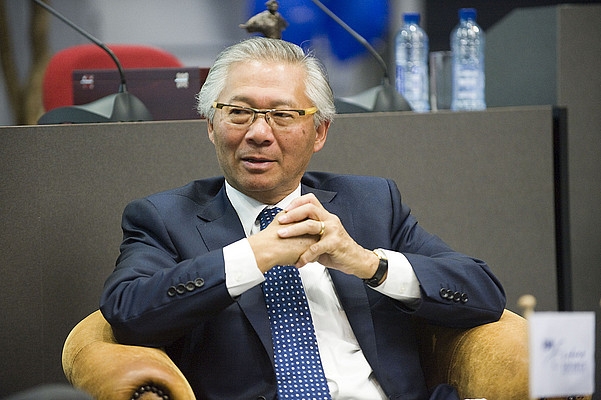 ---
Prof. George Yip is an expert on business, innovation and strategy, particularly in China. In RSM's workshop 'strategies for innovation in China', participants will hear Professor George Yip's perspectives on:
why China has advantages for innovation both on the supply and the demand side
what is different about Chinese companies' approach to innovation
how foreign companies are not simply transferring technology from advanced countries to China, but are creating technology locally—for China and the world
how foreign companies can overcome the challenges of conducting innovation in China
what leadership and strategy lessons that foreign companies can learn from China.
Yip's talk is based on a four-year programme of research conducted by the China Europe International Business School (CEIBS) Centre on China Innovation. This research also the subject of the book China's Next Strategic Advantage: From Imitation to Innovation, which was written by George Yip and Prof. Bruce McKern, and published by The MIT Press in April 2016.
George S. Yip
Professor George Yip is currently the associate dean for executive programmes at Imperial College Business School in London. Previous academic roles include professor of marketing and strategy, co-director of the Centre on China Innovation at CEIBS, associate dean of MBA programmes at London Business School, and professorships at Harvard Business School, UCLA and Cambridge Judge Business School. His experience in business includes senior leadership roles at Capgemini Consulting, PwC, Unilever, and on various boards.
Strategies for Innovation in China will take place in the Bayle (J) Building on RSM's campus in Rotterdam on Friday 2 December, 18:00-21:00. For questions about the event and free registration, please contact Dicea Jansen-Muilwijk via dmuilwijk@rsm.nl.
More information
Rotterdam School of Management, Erasmus University (RSM) is one of Europe's leading research-based business schools. RSM provides ground-breaking research and education furthering excellence in all aspects of management and is based in the international port city of Rotterdam – a vital nexus of business, logistics and trade. RSM's primary focus is on developing business leaders with international careers who carry their innovative mindset into a sustainable future thanks to a first-class range of bachelor, master, MBA, PhD and executive programmes. Study information and activities for future students, executives and alumni are also organised from the RSM office in Chengdu, China. www.rsm.nl
For more information about RSM or this release, please contact Marianne Schouten, Media & Public Relations Manager for RSM, on +31 10 408 2877 or by email at mschouten@rsm.nl.
Type
Alumni , Business-Society Management , Doctoral Programme , Executive education , Faculty & Research , Homepage , International , Newsroom , Master , MBA , Organisation and personnel management , Strategic management and entrepreneurship , Intranet , China
Related