New Customs and Supply Chain Compliance master programme backed by trade and government
Date
Friday, 12 December 2014
A new part-time master degree programme to increase knowledge about European customs law, international supply and logistics chains and information management starts at Rotterdam School of Management, Erasmus University (RSM) in March.
---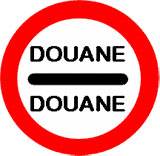 ---
RSM's Executive Master in Customs and Supply Chain Compliance was developed by a close co-operation between trade associations, the Dutch Customs office and RSM, and deals with the latest knowledge and insights in customs duties, taxes, trade legislation and compliance.
Delft University of Technology, Eindhoven University of Technology and Erasmus University Rotterdam's School of Law will also be involved in running the programme. Dinalog, the Dutch Institute for Advanced Logistics, has made 24 scholarships available.
Participants starting the programme in March include 24 candidates from the Customs Administrations of the Netherlands and Belgium, as well as representatives of companies and consulting firms from the Netherlands, Switzerland and Russia, and including companies and organisations such as Dupont, Novartis, FloraHolland, PwC, KPMG, Röhlig, Logius, Maco, Fontys, TE Connectivity, Embassy of the Republic of Korea and the European Commission.
RSM's Professor Rob Zuidwijk is Academic Director of the programme. "Our co-operation with Delft University of Technology, Eindhoven University of Technology and Erasmus University Rotterdam's School of Law means that we can offer a programme that is second-to-none in terms of content, and is unique in the world of international trade," he said.
Frank Heijmann, Head of Trade Relations for the Customs Administration of The Netherlands, added:

"The programme's unique content makes it appealing to anyone who has to deal with international trade in goods, international customs and trade regulations on a daily basis. These individuals may be working for customs services or for other government bodies, at logistics companies or trade organisations, or in the business services sector – particularly in the fields of business and tax consultancy, law and accounting. This programme sets the standards of expertise for the future customs specialists in trade and government and meets the requirements of the European Competency Standard for the today's customs professionals."
This two-year executive programme with 10 on-campus study modules is for candidates with a bachelor or master degree and a minimum of three years of relevant work experience, plus an affinity with supply chain management and IT or auditing as well as experience with customs issues. The programme is taught in English. Applications for the start of the 2015 programme are open until February. Please see the programme web pages for more details or email Eugène Kerpen ekerpen@rsm.nl.
Rotterdam School of Management, Erasmus University (RSM) is ranked among Europe's top tier business schools for education and among the top three for research. RSM provides ground-breaking research and education furthering excellence in all aspects of management and is based in the international port city of Rotterdam - a vital nexus of business, logistics and trade. RSM's primary focus is on developing business leaders with international careers who carry their innovative mindset into a sustainable future thanks to a first-class range of bachelor, master, MBA, PhD and executive programmes. RSM also has offices in the Amsterdam Zuidas business district and in Taipei, Taiwan. www.rsm.nl
For more information on RSM or on this release, please contact Marianne Schouten, Media & Public Relations Manager for RSM, on +31 10 408 2877 or by email at mschouten@rsm.nl.
Type
Alumni , Companies , Parttime Master Bedrijfskunde , Executive education , Homepage , Newsroom , Master , MBA , Strategic management and entrepreneurship
Related