AOM symposium award for RSM global philanthropy research
Date
Tuesday, 16 August 2016
Two researchers from Rotterdam School of Management, Erasmus University (RSM) won the AOM Emerald Best International Symposium Award at the Academy of Management Conference 2016 on 7 August in Anaheim, California. The symposium, co-organised by Lonneke Roza and Pamala Wiepking, explored how non-profit organisations can become more meaningful through global philanthropy.
---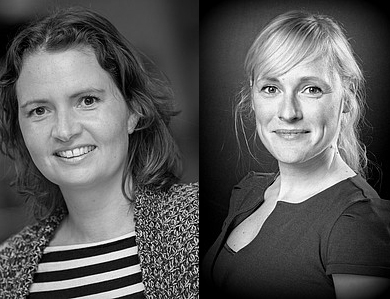 ---
The Academy of Management is an association for management and organisation scholars worldwide, such as professors and PhD students from business schools. Its global community has around 20,000 members in 115 countries.
Of the four nominees for the AOM award, three are from RSM's Department of Business-Society Management. RSM's Dr Steve Kennedy was involved in two of the nominated symposia. The winning symposium was by RSM's Lonneke Roza and Pamala Wiepking, and the University of Pennsylvania's Professor Femida Handy.
Achieving social missions
The AOM International Theme Committee (ITC) chose their symposium, Making non-profit organizations more meaningful: what can we learn from global philanthropy?, as the award winner. The 90-minute symposium explored how non-profit organisations (NPOs) function and how they can become more meaningful by successfully achieving their social mission.
Roza, Wiepking and Handy focused on the global context in which these organisations operate. This global context relates to the characteristics of the local and national environment and culture in which NPOs carry out their social mission, including relationships between public, private and non-profit sector organisations.
Stakeholder relationships
The symposium included four paper contributions on lessons from global philanthropy. The various contributions study different types of NPOs, including corporate foundations and endowed foundations as well as relationships between NPOs and different stakeholders, including those in public and private spheres.
The selection of the winning symposium was based on a two-stage review process. First, 20 symposia were nominated by the respective AOM division chairs and programme directors, followed by an external committee of reviewers ranking theses symposia to generate the highest ranked symposia. Then, the shortlisted symposia were ranked again by a panel consisting of current and former ITC chairs to produce the winning symposium.
The award ceremony took place during the ITC Dexter Award Reception on 7 August 2016 at the Anaheim Convention Centre in California.
More information
Rotterdam School of Management, Erasmus University (RSM) is one of Europe's leading research-based business schools. RSM provides ground-breaking research and education furthering excellence in all aspects of management and is based in the international port city of Rotterdam – a vital nexus of business, logistics and trade. RSM's primary focus is on developing business leaders with international careers who carry their innovative mindset into a sustainable future thanks to a first-class range of bachelor, master, MBA, PhD and executive programmes. Study information and activities for future students, executives and alumni are also organised from the RSM office in Chengdu, China. www.rsm.nl
For more information about RSM or this release, please contact Marianne Schouten, Media & Public Relations Manager for RSM, on +31 10 408 2877 or by email at mschouten@rsm.nl.
Type
Business-Society Management , Companies , Executive education , Faculty & Research , Homepage , In the spotlight , International , Newsroom , Organisation and personnel management
Related