Future business leaders head for UN climate negotiations simulation
It is crucial for business students to have a proficient understanding of all the key elements of climate change and the role of business in mitigating it. That's why 29 future business leaders from Rotterdam School of Management, Erasmus University (RSM) are about to join fellow students from across Europe for a two-day simulation of UN climate negotiations in Cologne, from 10-12 May. The students are all studying for the MSc in International Management/CEMS or MSc Global Business & Sustainability, and it is the sixth time RSM has sent a delegation to the this simulation of a UN conference.
---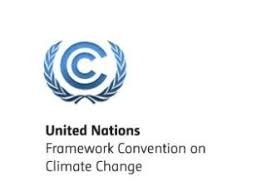 ---
They will join a total of 180 CEMS students of 30 nationalities from nine leading European business schools at the University of Cologne for the Model United Nations Framework Convention on Climate Change (Model UNFCCC).
Students are assigned roles that mirror the roles of negotiators and experts in the actual negotiations, which will take place in Santiago in November 2019. Like their counterparts in Santiago, students will work to obtain a consensus for ambitious strategies to implement the global objective of maintaining climate change below 2 °C, from the Paris agreement. This unique educational initiative has the official backing of the United Nations Framework Convention on Climate Change and its Executive Secretary, Patricia Espinosa.
The annual Model UNFCCC is now in its 11th year, and consists of a semester-long course on climate change and climate policy, which is taught in parallel at all participating universities including RSM. The course is followed by the final negotiations conference for students, held at a different location every year. Students gain practical experience of how to influence business outcomes to tackle climate change.
"We believe that is it is crucial that business students have a proficient understanding of all the key elements of climate change including the natural science, international policy and of course the role of business," says Dr Steve Kennedy from RSM. "By learning these aspects our students can become part of the solution, knowing how climate change can be mitigated and how organisations may adapt and become more resilient."
CEMS Chair, Professor Greg Whitwell, Dean of the University of Sydney Business School said: "This initiative encapsulates several key aspects of the distinctiveness of the CEMS Master in Management: it is an example of how we try to realise the CEMS commitment to creating a more sustainable world. It tests the advocacy skills of participants, their ability to persuade and negotiate; and it causes participants to see things through the eyes of others and, in the process, to question their own assumptions. It is also a fine example of experiential learning – learning through doing and learning to respond to wicked problems for which the planet desperately needs solutions."
Marc Fischer, CEMS Academic Director and professor at the University of Cologne adds: "Developments in recent months have seen young people, pupils and students becoming more involved in the question of how climate change affects our planet and our future. The Fridays for Future movement has started to raise the voices of a young generation that does not intend to maintain the status quo of industry and climate policies, but aims at severe changes to keep our planet a livable environment. The University of Cologne strongly supports all constructive efforts in this direction. We are proud to host this year's CEMS UNFCCC here in Cologne and look forward to the participating students' input for fruitful discussions during this exciting role play."
Other participating CEMS partner schools are: University of St Gallen (Switzerland), ESADE Barcelona (Spain), University of Cologne (Germany), Corvinus University of Budapest (Hungary), WU Vienna (Austria), Bocconi University (Italy), Stockholm School of Economics (Sweden) and the Warsaw School of Economics (Poland).
More information
CEMS is a global network of 32 academic members (leading business schools), 65 corporate partners (multinational companies) and 7 social partners (NGOs), dedicated to educating and preparing future generations of international business leaders, through the top ranked CEMS Master's in International Management. www.cems.org
Rotterdam School of Management, Erasmus University (RSM) is one of Europe's top 10 business schools. RSM provides ground-breaking research and education furthering excellence in all aspects of management and is based in the international port city of Rotterdam – a vital nexus of business, logistics and trade. RSM's primary focus is on developing business leaders with international careers who can become a force for positive change by carrying their innovative mindset into a sustainable future. Our first-class range of bachelor, master, MBA, PhD and executive programmes encourage them to become critical, creative, caring and collaborative thinkers and doers. Study information and activities for future students, executives and alumni are also organised from the RSM office in Chengdu, China. www.rsm.nl
For more information about RSM or this release, please contact Marianne Schouten, communications manager for RSM, on +31 10 408 2877 or by email at mschouten@rsm.nl.
Type
Business-Society Management , Companies , Homepage , International , Newsroom , Master , Sustainability , China , Positive change
Related